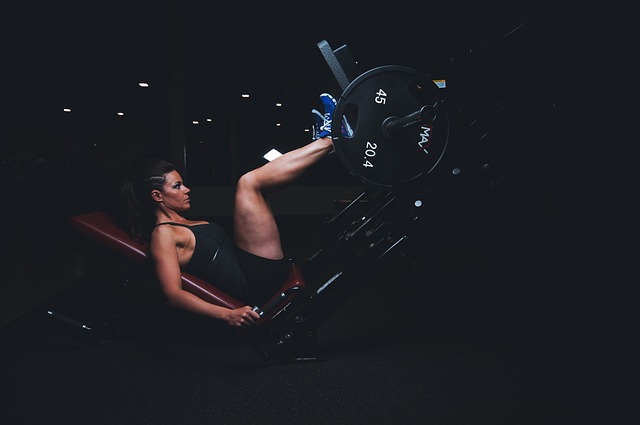 おはよー、こんにちはー、こんばんわー!
現役トレーナー、現役ボディビルダーの健っす。
今日は、俺(トレーナーでボディビルダー)が、初心者に言いたいことを5つだけ厳選してみる。
実際のところ言いたいことは300個くらいあるんやが。
以下にまとめることは、マッチョ化したいとき、初心者の人がよくやっちゃうミスだ。
ちょっと変えるだけで効率が大幅に上がるものばかりのはず。
せっかくお金を払って、時間も使ってトレーニングするんだから、効率よくやりましょうや!
①良いジムに行け!
通える範囲に良いジムがないのは致し方ないと思うが、近くにハードなジムがあるのになぜか利用しない人がいる。
ちなみに月会費が同じでも。
理由は「敷居が高いから」「周りがマッチョで恥ずかしい」らしい。
具体的に言うと、月会費が同じで、マシンが12個と90個のジムがあったとして、敷居が高いという理由で12個のジムを選ぶそうな。
はっきり言ってセンスが圧倒的に悪い。
宇宙や地球、人、マッチョ達はあなたに興味はないよ。(スタッフ視点で言うと興味ありありになるけど)
勇気を出して見学!見学!
②パワーグリップPROを使え!
(Amazonにリンク)
デメリットはお金だけ。
使わない理由は「上級者が使うっぽい」かららしい。
使え!
絶対使え!
1ヶ月ジムを休会して買え!
日雇いのバイト1回して買え!
それくらい大切。
具体的には背中の発達に大きく貢献してくれる。
感覚的には効率が2倍になる。
③トレーニング前後は糖質を摂れ!
トレーニング前後はプロテイン、という情報が多くあるが、もっと優先順位が高いものがある。
糖質だ。
筋トレをしている時のドリンクは、糖質を入れること!
トレーニング後も糖質を!
サプリメントを使うならマルトデキストリンを使おう。
(Amazonにリンク)
使わないなら、トレーニングの1時間前におにぎり、直後にもおにぎり。
④スタッフに聞け!
頑なにスタッフに質問しない人が多い。
マッチョなスタッフは1人くらいいるジムが多い。
しっかりコミュニケーションを取って、色々質問しよう。
そんな記事はこちら
⑤続けろ!
継続が命。
どんなに効率が良くても2週間で止めたら元も子もない。
厳しく言うけど、目標設定を失敗したね。
復帰するときは建設的な考えを持って、目標設定をしよう!
そんな記事はこちら
以上!
頑張ろう!
俺も頑張れ!
[Macho] 5 choices for trainers to give beginners advice
Your yo, Kon'nichiwa, Konbanwa!
Healthy trainer and active bodybuilder.
Today, I (trainer and body builder) will carefully select 5 things I want to say to beginners.
There are actually about 300 things I want to say.
The following are mistakes that beginners often make when they want to be macho.
There should be only a little change in efficiency.
I'll pay a lot of money and train using time, so let's do it efficiently!
① Go to a good gym!
Click here for details on how to choose a gym
I don't think there's a good gym that isn't within reach, but there are people who don't use it for some reason because there is a hard gym nearby.
By the way, even if the monthly fee is the same.
The reason seems to be "because the threshold is high" and "the surroundings are macho and embarrassing".
Specifically, if the monthly fee is the same and there are 12 and 90 gyms, 12 gyms will be chosen because of the high threshold.
To be clear, the sense is overwhelmingly bad.
The universe, the earth, people, machos are not interested in you. (I would be interested from the staff perspective)
Visit with courage! Visit!
② Use Power Grip PRO!
The only disadvantage is money.
The reason for not using it seems to be because it seems to be used by advanced users.
Use it!
Absolutely usable!
Leave the gym for a month and buy it!
Buy one day labor part-time job!
That's important.
Specifically, it greatly contributes to the development of the back.
Sensory doubles efficiency.
③ Take sugar before and after training!
There is a lot of information about protein before and after training, but there is a higher priority.
It 's sugar.
When you are doing muscle training, put sugar in the drink!
Carbohydrates after training!
Use maltodextrin for supplements.
If you don't use it, you'll have a rice ball 1 hour before the training and right after it.
④ Ask the staff!
There are many people who do not question the staff stubbornly.
There are many gyms with macho staff.
Have a good communication and ask various questions.
Click here for such an article
⑤ Continue!
Continuation is life.
No matter how efficient, if you stop in two weeks, you have no children or children.
Strictly speaking, the goal setting failed.
When returning, have a constructive idea and set goals!
Click here for such an article
that's all!
Let's do our best!
Do my best too!