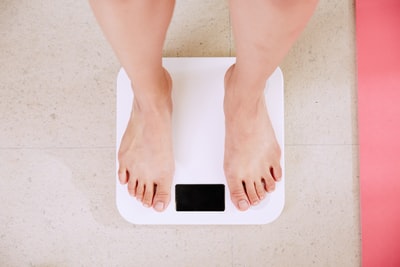 おはよー!こんにちはー!こんばんはー!
現役トレーナー、現役ボディビルダーの健ですぜ。
今日はトレーナーがダイエットを頑張りたいと思っている人に、マジでこれだけは守れと言うことをまとめてみる。
マッチョ編はこちら
①糖質の管理をしろ!
マジでこれ。
ダイエットには有酸素運動や筋トレなども有効だが、それ以上に糖質の制限の方が圧倒的に効果が高い。
それを知った上で、糖質が食べたいが為に運動をするのであれば何も言うことはあるまい。
しかし運動を頑張ってしているのに痩せない、という糖質過剰者を救いたい一心で、いま執筆している。
「管理」とは書いたが、実質ほとんどの人は過剰になっている。
つまり、やってほしいことは糖質の制限だ。
健康な人なら、糖質を自分の体重g(50kgの人なら糖質を50gに抑える)にして、野菜とお肉をしっかり食べよう。
現状なに管理をしていない人でポッチャリしている人、これをやるだけで結構痩せると思うで。
②糖質の入っている食品や、摂取量を知れ!
まずは糖質は何かを知ろう。
炭水化物-食物繊維=糖質
米、小麦、芋、砂糖、フルーツ、スポーツドリンクを含む甘い飲み物など。
え!フルーツって糖質!?スポーツドリンクって糖質!?という人が多い。
痩せない原因が分かって良かったね。
「糖質を摂っていないのに痩せない」という人は、摂っているんだね。
しっかり知識をつけて、効率よくね。
で、一日にどれくらいの糖質が体に入ってきているかを知ろう。
方法は簡単で、買い物の時に商品の裏側の栄養表記を見よう。
栄養表記に関する記事はこちら
これを自分の体重gにするんや。
結構ハードな設定だが、効果は高い。
③糖質制限を続けろ!
糖質制限は、初期に強い空腹を感じたり、中途半端な制限だとケトン体が上手く生成できず、やはり苦痛に感じることがある。
更に食い意地が強い、胃腸が強い、などの個人差があり、やはり苦痛に感じることが多い。
ここで挫折して、欲望のままに食い散らかしてみろ。
ダイエットは終了だ。
意地を見せんかい!
最初の目標はどうした!
・・・とは言ったものの、やはり逃げ道は必要だと思うので、チートを設定しましょう。
オススメなのは2週間に1食、何を食べてもOK!
これがあるから頑張れる。
チートに関する記事はこちら
蛇足だが、俺はこのチートで「いただきます」の本質を知った気がする。
④たんぱく質とオイルは多めでOK
俺の推奨しているダイエットは、糖質制限。
なのでオイルに関してはそこまで神経質になる必要はないと考えている。
とはいったものの、毎日揚げ物を言われても具合が悪い。
普通にいっぱい食べてね。
鶏もも肉とかステーキとかは許容範囲。
たんぱく質はもちろんたくさん摂取しよう。
お腹を膨らませるという意味で、野菜もたくさん食べよう。
ちなみにカロリーベースの、ローオイルダイエットも根強い人気で、有効だ。
こちらはオイルの管理が重要になるね。
⑤おまけ程度に運動しよう
マッチョになりたかったらハードなトレーニングが必要だし、女性でも「メリハリが効いていて、しっかりヒップアップ!」とか言われたら運動はやはり必要。
だがしかし「痩せる」という一点に絞れば、運動よりも食事の管理の方が圧倒的に優先順位が高い。
極論、運動しなくても痩せる。
運動の強度や有無は、目標のカラダによって大きく異なる。
目標設定をしっかりしとこう。
以上!
頑張ろう!
[Diet] 5 choices for trainers to give beginners advice
good morning! Hello! Good evening!
I am an active trainer and an active bodybuilder.
Today, I will summarize the fact that the trainer wants to work hard on a diet and that this is the only thing that can be done.
Click here for Macho
Seriously this.
Aerobic exercise and muscle training are also effective for dieting, but the carbohydrate restriction is overwhelmingly more effective than that.
Knowing that, you don't have to say anything if you exercise because you want to eat sugar.
However, I am writing now because I want to save the over-sugar people who are working hard and cannot lose weight.
Although I wrote "management", most people are in excess.
In other words, what I want to do is limit carbohydrates.
If you are a healthy person, make sure that your carbohydrates are at your weight g (if you are a 50 kg person, reduce the sugar to 50 g) and eat vegetables and meat.
If you are not in control of the current situation and you're a big fan, just do this and you'll be able to get rid of it.
② Know the foods that contain sugar and the amount of intake!
First, let's know what carbohydrates are.
Carbohydrate-Dietary fiber = Carbohydrate
Rice, wheat, straw, sugar, fruit, sweet drinks including sports drinks.
Huh! Fruit is sugar! ? Sports drinks are sugary! ? Many people say.
I'm glad I understood the reason why I couldn't lose weight.
People who say, "I ca n't lose weight even though I do n't have sugar" are taking it.
Make sure you are knowledgeable and efficient.
So let's know how much sugar is getting into the body a day.
The method is simple, and look at the nutrition label on the back of the product when shopping.
Click here for articles on nutrition
This is my weight g.
It is a fairly hard setting, but the effect is high.

③ Continue to restrict carbohydrates!
Carbohydrate restriction may cause a strong hunger in the early stage, and if it is a halfway restriction, the ketone body cannot be produced well and may be painful.
In addition, there are individual differences such as strong eating and strong gastrointestinal tract, and it often causes pain.
Frustrate here and mess with your desires.
The diet is over.
Would you like to see what you mean?
What was your first goal!
Although I said that, I still need an escape route, so let's set a cheat.
I recommend one meal every two weeks, no matter what you eat!
I can do my best because of this.
Click here for an article about cheats
Although it is a snake foot, I feel that I have learned the essence of "I will" in this cheat.
④A lot of protein and oil is OK
My recommended diet is carbohydrate restriction.
So I don't think that oil needs to be so nervous.
That said, it 's not good to be fried every day.
Eat a lot as usual.
Chicken thighs and steaks are acceptable.
Of course, take a lot of protein.
Eat a lot of vegetables in the sense of inflating your stomach.
By the way, the low-oil diet based on calories is also popular and effective.
Oil management is important here.
⑤Exercise to the extent of a bonus
If you want to become a macho, you need hard training, and even women are required to exercise if they are told that "the sharpness is working and the hips up!".
However, if you focus on one point of "becoming thin," diet management is overwhelmingly higher than exercise.
Extreme theory, you can lose weight without exercising.
The intensity and presence of exercise vary greatly depending on the target body.
Make sure to set goals.
that's all!
Let's do our best!