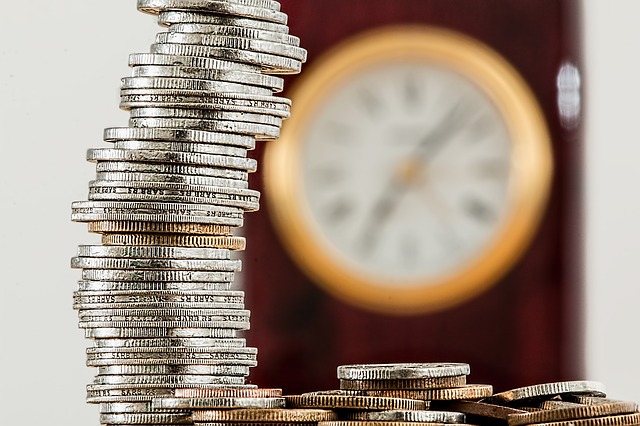 おはよー!こんにちはー!こんばんわー!
今日は投資や貯蓄、投資について考えるよ。
なんでトレーナーがその話題やねん、というツッコミはなしだ。
もともとこのブログは筋トレと投資のコンテンツだからね!
さて、今回の記事だけど、大きく稼ぐことは想定していない。
今のうちから節約と投資を頑張って、老後に使えるお金を増やしたい、起業に向けてお金を貯めたい、というレベルの話だ。
①契約の変更をしろ!知らんけど
節約と言えばまず思い浮かぶワードは「我慢」となる人が多いと思う。
しかしこの「契約の変更」はそういうのは必要ない。
だって契約を変更するだけだから。
代表的なのは、格安スマホにすること。
大手キャリアなら月々1万円払っている人も多いだろう。
格安スマホにすれば2000円などにすることもできる。
基本的には速度や電波の強度は、大手と同じ回線やアンテナを使っているから、そこまで悪化がしないことが多い。
少なくとも俺たち夫婦が使っているビッグローブの格安SIMは、youtubeくらいならスイスイ見れるし、電波も強い。
電話番号も変わらないし、メールはgmailなのでやはり変わらない。
はっきり言おう。
年収1億円以下なのに大手キャリアを使っている人はナンセンス。
さて他の契約の変更例を箇条書きに。
スマホを格安SIMに
ネット回線を厳選
上記二つは状況によってはポケットwifiの方がいいかも
銀行を引き出し、振込手数料が掛からないものに(俺はSBI)
クレジットカードをポイントの多いものにし、できる限りまとめる
電気代、ガス代を比較し、安いものをチョイス
キャッシュレス決済
こんなもんだろうか。
繰り返しになるが、これらは契約を変えるだけで、我慢することなく得をすることになる。
最初だけめんどくさいが、しっかりやれ!
②節約効果の大きいものを我慢しよう!知らんけど
例えばだけど「毎日頑張って弁当を作る」というのは、そこまで大きな節約になっていないことが多いと思う。
もちろん無駄ではないし、そういう努力はとてもいいことだとは思うが、「頑張る」ところが少々違うと思うんだ。
料理が大好きで作るのならいいと思うけど、少なかれストレスを感じ、毎日早起きして、月々5000円程度しか節約できない。
俺には無理だ。
ちなみに俺のお昼ご飯はプロテインバー2本で200円弱だったりする。
俺の言う「節約効果の大きいもの」は、車や家賃などだ。
これらは「負債」だと考えている。
高い年収がない限り、仕事の為に家や車を用意するなど本末転倒。
仕事をするために生きているようなものだ。
③生活レベルを上げるな!知らんけど
たくさんボーナスが入ったから贅沢しよう!
40歳になったから一軒家は必須だな!
いい歳なんだからブランドの服を着なさい!
そんなんだからずっと生活が楽にならないんじゃないかな。
たくさんボーナスが入ったら投資しろ。
一軒家なんぞいらん。そのお金で不動産投資しろ。
ブランドの服に関して。
一流ブランドの人のひとこと「ユニクロさんの方がいい生地使ってますよ」
もちろんデザイン性が高いのはわかるんだけど、ちょっと高いなぁ。
ブランド物で全身を固める人は年収1億円以上の人からだと思っている。
強い言葉を使うけど、身の丈を考えた買い物をしよう。
④節税しよう!知らんけど
代表的なのはふるさと納税か。
賛否があるだろうが言ってしまおう。
今年、いづみ佐野市にふるさと納税して2000円強の追加納税で、Amazonギフト7万円ほどと、大量の肉を手に入れた。
なんでみんなやらないか不思議だ。
あとはイデコ。
個人事業主はしっかりと勉強して確定申告を。
キャッシュレス決済とか。なんでまだ現金やねん。
全体的に少しの努力で大きく特になることがある。
⑤投資しよう!知らんけど
投資は減る可能性があるからしません!という人を何人も見てきたが、思考の放棄だと思う。
例えば、投資と投棄の違いって知ってる?
確かに絶対に儲かるとはもちろん言えないが、ある程度将来を計算できる、くらいの安定感があるものは多い。
代表的なものは米国のインデックス投資などか。知らんけど。
年利5%くらい行くんちゃうかな。知らんけど。
他にも保険の商品や、ロボットアドバイザー、不動産投資などがあるね。
しっかり勉強してリスクを減らし、着実に資産を増やしたいところだね。
ちなみに俺の貯金は100万円もない状態だ。
まとめ
少々勉強するだけでかなりの損得が生まれることが多い。
この記事で少しでも節約に興味を持ち、貯蓄につながると嬉しい。
しっかりと節約を頑張れば、3年で300万円の貯蓄も夢じゃないだろう。
ここまで貯まれば、投資もある程度活きるし、起業の初期費用になる。
以上や!
[Saving and savings] 5 choices that trainers want to give beginners advice in earnest!
good morning! Hello! Good evening!
Today I'm thinking about investment, savings and investment.
There is no reason why the trainer is talking about the topic.
Originally, this blog is content of muscle training and investment!
Well, this article, but I do not expect to make much money.
It is the level of wanting to save money and investing to save money for entrepreneurship and to save money for retirement.
① Change your contract! I don't know
Speaking of saving, the word that comes to mind first is that many people are "bearing".
However, this "change in contract" is not necessary.
Just change the contract.
A typical example is to make a cheap smartphone.
Many major carriers are paying 10,000 yen per month.
If you make a cheap smartphone, it can be 2000 yen.
Basically, speed and radio wave intensity are not deteriorated because they use the same lines and antennas as major companies.
At least the big robe cheap SIM we use can be seen on youtube, and the radio waves are strong.
The phone number does not change, and the email is gmail, so it will not change.
Let's say clearly.
Those who use major careers even if their annual income is less than 100 million yen are nonsense.
Now list other examples of contract changes.
Make your smartphone a cheap SIM
Careful selection of internet lines
The above two may be better for pocket wifi in some situations
Withdraw the bank and do not charge the transfer fee (I am SBI)
Make credit cards with as many points as possible and collect as much as possible
Compare electricity bills and gas bills and choose cheap ones
Cashless payment
Is it like this?
To reiterate, these are just a change in the contract, and you get the benefits without being patient.
Only awkward at first, but do well!
② Let's endure the one with the big saving effect! I don't know
For example, "I do my best every day to make a bento" is often not a big saving.
Of course, it's not a waste, and I think that such an effort is a very good thing, but I think it's a little different from doing your best.
I would love to cook and make it, but I feel a little stressed, get up early every day, and save about 5,000 yen a month.
It's impossible for me.
By the way, my lunch is less than 200 yen for 2 protein bars.
What I mean by "savings" is cars and rent.
I think these are "liabilities".
As long as there is no high annual income, the house and car are prepared for work, and the end of the year falls.
It's like living to work.

③ Do not raise the standard of living! I don't know
Luxury with lots of bonuses!
A house is indispensable because I turned 40!
Wear a brand outfit because you are a good age!
That's why life has never been easier.
Invest with lots of bonuses.
There is no house. Invest in real estate with that money.
Regarding brand clothing.
One person from a top brand "UNIQLO uses better fabrics"
Of course, I understand that the design is high, but it is a little expensive.
I think that people who make their whole body with branded goods are from people with annual income of over 100 million yen.
Use strong language, but consider shopping for height.
④ Let's save tax! I don't know
Is your hometown tax payment typical?
I'll tell you if there are pros or cons.
This year, I paid my hometown tax to Izumi Sano City, and with an additional tax of just over 2000 yen, I got a large amount of meat, about 70,000 yen for an Amazon gift.
I wonder why everyone doesn't do it.
The rest is Ideco.
Individual business owners should study thoroughly and file a final tax return.
Like cashless payment. Why is it still cash?
Overall, it can be particularly large with a little effort.
⑤ Let's invest! I don't know
We don't do it because the investment can be reduced! I have seen a lot of people, but I think it is abandonment of thought.
For example, do you know the difference between investment and dumping?
Of course, I cannot say that it will definitely make money, but there are many things that are stable enough to calculate the future to some extent.
A typical one is US index investment. I don't know.
I'm going to go about 5% per annum. I don't know.
There are other insurance products, robot advisors, and real estate investments.
I want to study hard to reduce risk and steadily increase assets.
By the way, my savings are less than 1 million yen.
Summary
There is often a lot of merits and demerits just by studying a little.
I am interested in saving even a little with this article, and I am happy if it leads to savings.
That's it!