いきなりだけど俺としての結論は、やらなくていいと思う。
ちょっと表現を変えると、やらずにダイエットできるように工夫するべき。
コスパ悪すぎ。
説明!
ダイエットには大きく分けて3つの方法があると考えている。
食事の管理をする
ウェイトトレーニングをする
有酸素運動をする
優先順位は上から順番だと考えていて、有酸素運動は最も優先順位が低いと思っている。
極論だけど、有酸素運動をいくら頑張っても、食事がめちゃくちゃだと思うようにダイエットが進まないんだね。
逆に言うと、食事の管理だけでも大半の人は随分痩せる。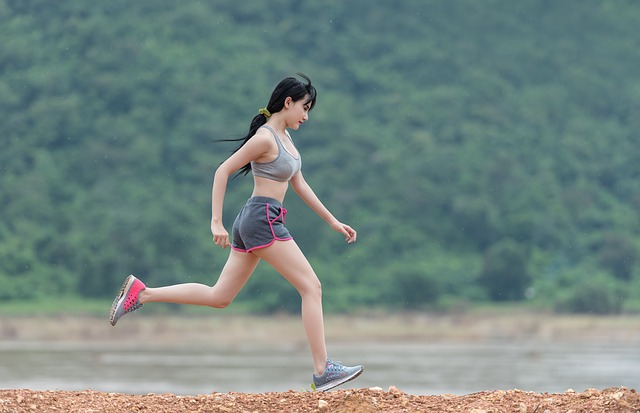 もうちょっと掘り下げる。
有酸素運動はコスパが悪いといったが、
この2つが大きな理由だろう。
最初の長時間すること、だけど、昔は20分以上から脂肪燃焼効果が高まる、と言われていたよね。
これ実は最近は、そうでもないんじゃね?もっと短くてもいいんじゃね?と言われている。
つまり、15分とかでも効果は出るみたい。
かと言って、じゃあ15分で目に見えた大きな効果が出るか、と言われればやはりNOで、長時間しないと効果を実感しにくい。
長時間するということは、やはり遊ぶ時間が削られたり、寝る時間が削られたり・・・
次、代謝を下げてしまう可能性がある。
(基礎代謝=1日で体が勝手に使うカロリー)
有酸素運動をしっかりしている人は、体温が低くなることが多いらしい。
これはエビデンスがあるみたいよ。興味があるなら自分で調べてね。
確かに自然に考えると、しっかり長時間動ける体って省エネモードになっていくのは当然なこと。
有酸素運動をしっかりすると、確かに脂肪は燃焼するが、代謝を下げて日常的なカロリーの消耗が下がる可能性がある。
もちろん効果がない、と行っているわけじゃないからね。
効果はあるけど、トータルで言うと、そこまで時間を費やすべきか?という結論だ。
有酸素運動を導入せずに痩せる方法を模索しよう。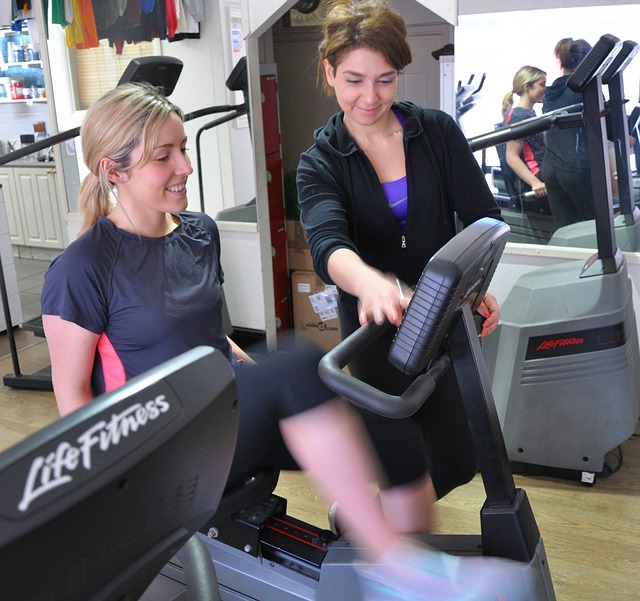 ここで俺の失敗談を1つ。
神奈川で行われた日本クラス別の減量で、積極的に有酸素運動を取り入れたことがあった。
朝に45分、夜に1時間など、結構ハードにしていたのを覚えている。
食事の制限もしっかりしていたから、15週間ほどでしっかり絞れた。
が、筋量はかなりのダメージを受けたと思う。
で、ここからが大切で。
めちゃくちゃしんどいんだよ、朝もめちゃくちゃ早くて、夜も遅い。
家に帰ったら明日のために寝るだけ。疲労困憊。
遊ぶ時間も少なく、ご飯も食べられない。
嫁とギクシャクして、それでも必死で朝は5時起き、夜は22時に帰宅。
それでも必死で、なんかよく分からないゾーン状態だった。
で、その2年後の北海道大会。
有酸素運動なしで減量したら、神奈川大会と同じくらい絞れた。
なんじゃそれー!
もちろん個人差はあるが、少なくとも俺がやっていたハードな有酸素運動は無駄だったと思う。
最後の結論としては、俺は有酸素運動は否定派。
やらなければいけない状況もあるとは思うが、排除できるよう他を工夫したほうが、コスパが良い。




Is aerobic exercise necessary?
Suddenly, I don't need to conclude my conclusion.
If you change the expression a little, you should be able to diet without doing it.
COSPA is too bad.
Explanation!
I think that there are three methods for dieting.
Manage meals
Weight training
Do aerobic exercise
We consider the priority order from the top, and think that aerobic exercise has the lowest priority.
It's an extreme argument, but no matter how hard you do your aerobic exercise, you can't go on a diet as if you think your meal is messed up.
To put it the other way around, most people can lose weight just by managing their meals.
Let's dig a little further.
It is said that cardio is bad for aerobic exercise,
It will be effective for a long time
Lower metabolism
These two are the main reasons.
It was the first time, but in the past it was said that the effect of burning fat increases from more than 20 minutes.
This is not the case recently. Is it okay to be shorter? It is said.
In other words, it seems to be effective even for 15 minutes.
However, if it is said that a significant effect can be seen in 15 minutes, it is NO, and it is difficult to realize the effect unless it is done for a long time.
To spend a long time means that the time to play is also reduced, the time to sleep is reduced …
Next, there is a possibility of lowering metabolism.
(Basal metabolism = calories that the body uses in one day)
People who do aerobic exercise often have lower body temperatures.
This seems to have evidence. If you are interested, check it out yourself.
Certainly, when thinking naturally, it is natural that a body that can move for a long time will enter an energy-saving mode.
A strong aerobic exercise will surely burn fat, but it can lower metabolism and reduce daily calorie consumption.
Of course, it's not going to be effective.
There is an effect, but in total, should we spend that much time? That is the conclusion.
Find ways to lose weight without introducing aerobic exercise.
Here is one of my failure stories.
At the weight loss by Japanese class in Kanagawa, we have actively adopted aerobic exercise.
I remember making it quite hard, such as 45 minutes in the morning and 1 hour at night.
I was able to squeeze well in about 15 weeks because my dietary restrictions were tight.
However, I think the muscle mass has received considerable damage.
And here is important.
It 's messy, it 's very early in the morning and late at night.
Just go home to sleep for tomorrow. Tiredness.
There is little time to play and you can't eat rice.
She crawls with her wife, but still desperately wakes up at 5am and returns home at 22:00.
It was a zonal state that I didn't understand.
And the Hokkaido tournament two years later.
After losing weight without aerobic exercise, I could squeeze as much as the Kanagawa tournament.
What's that!
Of course there are individual differences, but at least the hard aerobic exercise I was doing was useless.
As a final conclusion, I am a negative group for aerobic exercise.
I think that there are some situations that must be done, but it is better to devise others so that they can be eliminated.