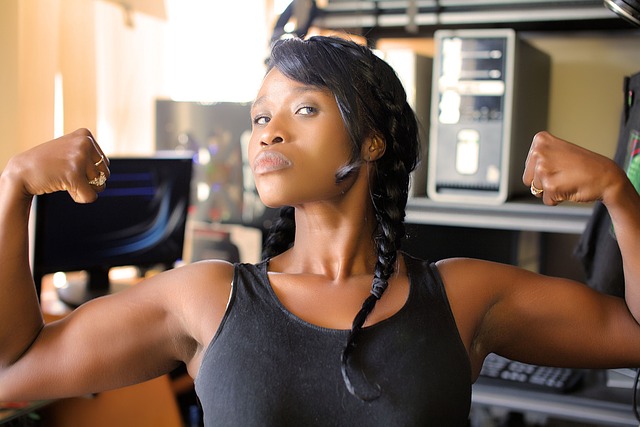 初心者の人によく聞かれる質問。
筋トレの時間はどれくらいがいいのですか?
個人差はあれど、1時間~1時間半でいいと思うよー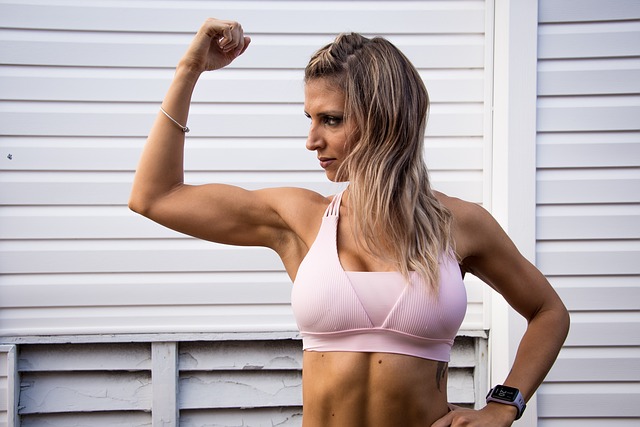 まず俺の話なんだけど、1時間くらいしかトレーニングしていないんだよね。
でも随分と実績が伸びてきた。
ここで言いたいことは、効率がとても大事なんだよね。
例えばだけど、ヘラヘラ笑いながらできる筋トレを、10分の休憩を取りながらやっても、無駄とまでは言わないが大きな成果は出ないと思う。
俺は基本的に根性がなくて、ダラダラしちゃう方なんだけど、
「瞬間的な根性」は強い方らしいよ。
具体的には、筋トレ真っ最中、もうだめだーってなって、終わるじゃん?
このだめだー、っていうのが妙に遅い。
一般的なフォームを逸脱しようが無理やり反復していることが多い見たい。
例えば一般では10回で限界だ!っていうのに対して、俺は17回くらい唸り声上げながらやってるイメージだ。
俺が伸びている理由って噛み砕くとここに集約していると思うんだよね。
で、こんなことをしていると、筋トレの時間が長くできないんだよ。
結果的に1時間くらいでくたばる。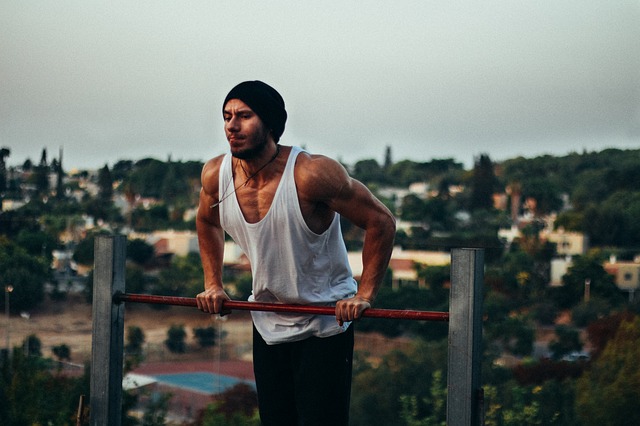 上記は筋肥大向けの、俺の話なんだけど、ここからはケース別。
筋トレが初めてです!
20分くらいでいいよ。
バランスのいい4種目くらいを、少ししんどい、くらいの感覚で2セットずつでいいんじゃね。
筋トレの効果を十分に発揮させるには、レベルアップを目指してね。

ダイエットのために筋トレします!
筋トレに慣れている感じなら1時間くらいで十分。
6種目くらいを3セットずつやって、日常的によく歩くようにしてね。
あと食生活の方が大切だからね。

ボディビル、フィジークの大会に出たいです!
1時間半くらい頑張って。
トップ選手はもっとやってることは多いけど、俺を事例にしたらこの時間でも十分伸びるよ。
大切なのは1セット1セットのクオリティね。

例えばだけど2時間とか、まして3時間とか、基本的にこういう時間はしなくていいと思うんだよね。
トップ選手はとんでもない精神力でやってのけているけど・・・。
結論 時間を考えるより筋トレのクオリティ。思ったより短くても大丈夫。




Questions often asked by beginners.
How long is muscle training time?
Although it varies from person to person, I think it's good in 1 hour to 1 and a half hours.
First of all, I'm talking about training for about an hour.
But the performance has grown considerably.
What I want to say here is that efficiency is very important.
For example, if you do a muscle training that you can laugh with a spatula while taking a 10-minute break, I do not think it will be a waste, but I think it will not produce great results.
I basically do n't have the guts,
The "instantaneous nature" seems to be strong.
Specifically, in the middle of muscle training, it's no longer possible, isn't it?
This is no good. It is strangely slow.
I want to see that it is often forcibly repeated to deviate from the general form.
For example, generally 10 times is the limit! On the other hand, I'm doing an image of roaring about 17 times.
I think that the reason why I am growing is gathered here when it is bitten.
And if you do this, you can't lengthen muscle training time.
As a result, it takes about an hour.
The above is my story for muscle hypertrophy, but here is another case.
This is the first time for muscle training!
It takes about 20 minutes.
It 's a little awkward, and it 's good to have 2 sets of 4 items with good balance.
Aim to improve your level of muscle training.
I train for a diet!
If you feel comfortable with muscle training, about an hour is enough.
Do 3 sets of the 6th event and walk on a daily basis.
Because eating is more important.
I want to go to the bodybuilding, Fijik tournament!
Do your best for about an hour and a half.
The top players do a lot more, but if you take me as an example, you'll grow well this time.
The important thing is the quality of one set.
For example, but 2 hours, or even 3 hours, basically I don't think I need to spend this time.
The top players are doing outrageous mental powers, but …
Conclusion Quality of muscle training rather than time. It's okay to be shorter than you think.