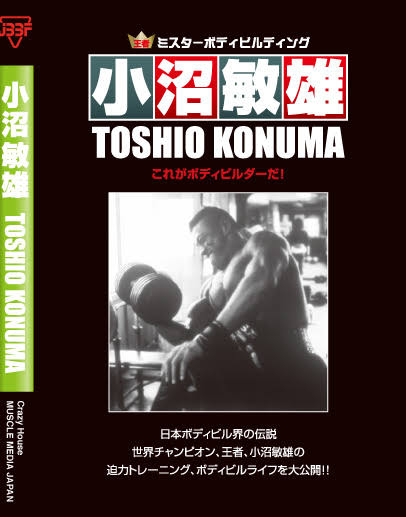 こんにちはー!
現役ボディビルダーの健っす。
今日はなかなか筋肉がつかないとお悩みの人にアドバイス!
簡単に言うと、俺の考える「中級者」から「上級者」になるための心得、みたいなものと思ってくれ。
その① 筋トレの強度は足りているか?
簡潔に言うと、軽い筋トレになっていないか?と言うこと。
「いやいや!ちゃんとやっていますよ!」と言う人でも、パーソナルをすると、甘いことが結構ある。
俺が初めてしっかりとした「上級者」のトレーニングを目の当たりにしたのは、小沼さんのDVDだった。
率直に言うと「死んでしまうんじゃないか」と思った。
さすがに死ぬほどやれとは言わないが、笑顔で「限界でーす」みたいなトレーニングでは上級者にはなれないなぁ。
その② フォームはあっているか?
手短に言うと、「鍛えたい筋肉が猛烈にしんどくなる」ことが正解。
それがないのであれば、何かの改善が必要。
大抵がフォームが悪い。
しっかりとしたフォームと、強度があれば、次の日に強い筋肉痛が起こることが多い。
目安にしてみよう。
その③ トレーニング頻度が少なくないか
どうしても週に1回のトレーニングでは「すごい筋肉をしていますね!」と言われるようなレベルには達しないと思う。
やはり4回前後くらいまでは引き上げたいところだ。
仕事が忙しかったり、遊ぶ時間が減ったりするのはよくあることだ。
でもこうやって苦難があるからこそ、達成した時に得るものは大きい。
初めてあった人に「何かスポーツを?かっこいいカラダですね!」と言われたいでしょ。
その④ 栄養は足りているか
殆どの場合、タンパク質さえ多めに摂取できていれば、十分に筋肉がつく環境といえる。
次点で、トレーニング前後の糖質の補給だろうか。
具体的にはプロテインを一日の食事の間食に3回前後。
トレーニングの1時間前におにぎり等、終わった後もしっかり食べる。
他にベーシックなサプリメントとして、クレアチン、グルタミン、BCAA、EAAなどがあるが、上記がしっかりと継続できてから導入を考えよう。
以上!
頑張ろうな!
[Chūkyū-sha-muke] suji tore o shite mo nakanaka seichō shinai hito e adobaisu! Kon'nichiwa ̄ ! Gen'eki bodibirudā no kenssu. Kyō wa nakanaka kin'niku ga tsukanai to o nayami no hito ni adobaisu! Kantan ni iu to, ore no kangaeru `chūkyū-sha' kara `jōkyū-sha' ni naru tame no kokoroe, mitaina mono to omotte kure. Sono ①-kin tore no kyōdo wa tarite iru ka? Kanketsu ni iu to, karui suji tore ni natte inai ka? To iu koto. `Iyaiya! Chanto yatte imasu yo!' To iu hito demo, pāsonaru o suru to, amai koto ga kekkō aru. Ore ga hajimete shikkari to shita `jōkyū-sha' no torēningu o manoatari ni shita no wa, Onuma-san no DVDdatta. Sotchoku ni iu to `shindeshimau n janai ka' to omotta. Sasuga ni shinuhodo yare to wa iwanai ga, egao de `genkai de ̄ su' mitaina torēningude wa jōkyū-sha ni hanarenai nā. Sono ② fōmu waatte iru ka? Kochira no kiji o sankō ni temijika ni iu to,`kitaetai kin'niku ga mōretsu ni shindoku naru' koto ga seikai. Sore ga nai nodeareba, nanika no kaizen ga hitsuyō. Taitei ga fōmu ga warui. Shikkari to shita fōmu to, kyōdo ga areba, tsugunohi ni tsuyoi kin'nikutsū ga okoru koto ga ōi. Meyasu ni shite miyou. Sono ③ torēningu hindo ga sukunakunai ka dōshitemo shū ni 1-kai no torēningude wa `sugoi kin'niku o shite imasu ne!' To iwa reru yōna reberu ni wa tasshinai to omou. Yahari 4-kai zengo kurai made wa hikiagetai tokoroda. Shigoto ga isogashikattari, asobu jikan ga hettari suru no wa yoku aru kotoda. Demo kō yatte kunan ga arukara koso, tassei shita toki ni eru mono wa ōkī. Hajimete atta hito ni `nanika supōtsu o? Kakkoīkaradadesu ne!' To iwa retaidesho. Kochira no kiji mo sankō ni sono ④ eiyō wa tarite iru ka hotondo no baai, tanpakushitsu sae ōme ni sesshu dekite ireba, jūbun ni kin'niku ga tsuku kankyō to ieru. Jiten de, torēningu zengo no tōshitsu no hokyūdarou ka. Gutaitekini wa purotein o tsuitachi no shokuji no kanshoku ni 3-kai zengo. Torēningu no 1-jikan mae ni onigiri-tō, owatta nochi mo shikkari taberu. Hoka ni bēshikkuna sapurimento to shite, kureachin, gurutamin, BCAA, EAA nado ga aru ga, jōki ga shikkari to keizoku dekite kara dōnyū o kangaeyou. Kochira no kiji o sankō ni ijiyau! Ganbarou na!さらに表示956/5000[Intermediate] Advice for those who do not grow easily even after muscle training!
Hello!
Healthy bodybuilder.
Advise people who are worried about not getting muscle today!
To put it simply, think of it as an idea to become an "advanced" from "intermediate".
(1) Is the strength of muscle training sufficient?
In short, isn't it a light muscle training? To say.
Even if you say "No, no! I'm doing it right!"
Onuma's DVD was the first time I saw a solid "advanced" training.
Frankly speaking, I thought "I'm going to die".
I wouldn't say that I could do it enough to die, but I couldn't become an advanced person with a smile and training like "It's the limit".
(2) Is the form correct?
Refer to this article
In short, the correct answer is that the muscles you want to train become fierce.
If it doesn't exist, something needs to be improved.
Usually the form is bad.
If you have a solid foam and strength, you will often have strong muscle pain the next day.
Let's use it as a guide.
③ Training frequency is not low
I don't think we can reach a level that says "I have great muscles!"
I would like to raise it up to around 4 times.
It's common for work to be busy and less time to play.
But because of this hardship, you gain a lot when you achieve it.
I would like to say to someone who was new to me, "What kind of sports do you have? Cool body!"
Also refer to this article
(4) Is nutrition sufficient?
In most cases, if you can eat a lot of protein, it's an environment where you can get enough muscles.
Is it a supplement of carbohydrates before and after training at the next point?
Specifically, protein is about 3 times between meals a day.
Eat firmly after the end, such as rice balls 1 hour before training.
Other basic supplements include creatine, glutamine, BCAA, and EAA, but should be introduced after the above has been continued.
Refer to this article
that's all!
Let's do our best!