今回は筋肥大(マッチョになりたい)したい、中級者向けの記事だよー。
トレーニングに関わるのはもちろんなんだけど、例えば仕事とか、勉強にも同じ事が言えること。
やってることの「理由」や「根拠」が明確であるか。
例えばシンプルに、どういう目的でやっているの?と聞かれて、
「さぁ?やれって言われたから」
「みんなやっているから」
という理由だと、極端に効率が悪い、最悪効果がない可能性があるよね。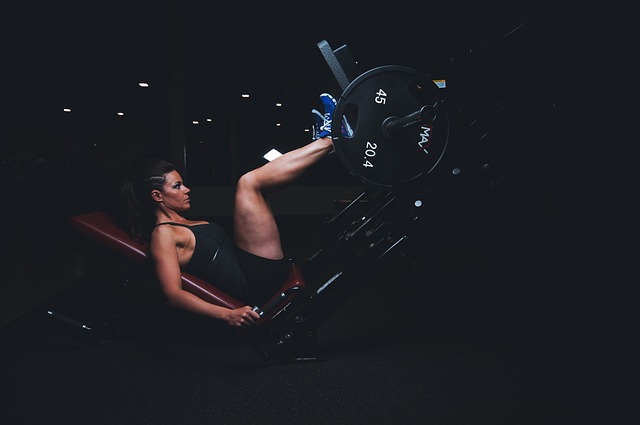 トレーニングに置き換える。
例えば胸のトレーニングで、ベンチプレス、チェストプレスの2種目をするとしよう。
なぜベンチプレスを最初にするの?
なぜチェストプレスが最後なの?
ベンチプレスとチェストプレスは何が違う?
この質問にきっちり答えられるよう、しっかり考えてメニュイー構成を考えて欲しい。
「めんどくさいよ、適当にやるよ」
まぁ成長はするよ、頑張っていることには間違いないんだから。
でも上級者と中級者を分ける鍵はこのあたりにありそうだ。
ちょっと蛇足なんだけど、こういう話になったとき、間違ったこだわりを持ちすぎる人が多い。
「高校の先輩が言っていたから」とかね。
たぶんその高校の先輩より、俺のほうが筋トレ詳しいよ!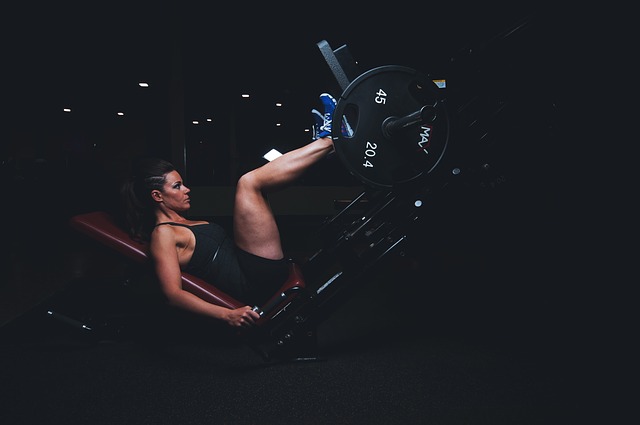 さて、俺の考えるメニュー構成のポイントをまとめる。
鍛える位置を細かく考える(胸の上、下など)
負荷の方向や、強弱の差を考える
重量設定の相性を考える
マニアックになるがなるべく簡単に説明する
1.鍛える位置を考える
中級者はまずはこれだけ考えるだけでもいいかも。
例えば、胸でインクラインプレス(上)とデクラインプレス(下)で分けるなど。
これだけでも随分刺激に差がでて発達を促進させる。
2.負荷の方向や、強弱を考える
俺が最もこだわって工夫している事かも。
例えばベンチプレスだと、降ろしきって大胸筋が伸ばされた状態が最も負荷が高く、逆に上げきって肘が伸びている状態は負担がほとんどない状態になっている。
つまり大胸筋の伸ばされた負担は絶大だけど、収縮される刺激は皆無に近い。
つまり収縮位で力が抜けない、収縮位をコンセプトにしたマシンフライなども合わせてやったほうがいい。
この考え方をPOFという。興味があれば調べてみて。
3.重量設定の相性を考える
ベンチプレスは全身の連動が容易だから高重量を扱いやすい。
このメリットはしっかり活かすべきだから、やるならば「重ため」で頑張って欲しい。
逆にケーブルクロスオーバーなどは自体重の関係上、高重量では実施できない。
つまり、トレーニングの終盤で可動範囲を広く取るようなイメージでやるほうがいいと思う。
各トレーニングの特徴を把握して、それを押し出すようなやり方がいいと思うよ。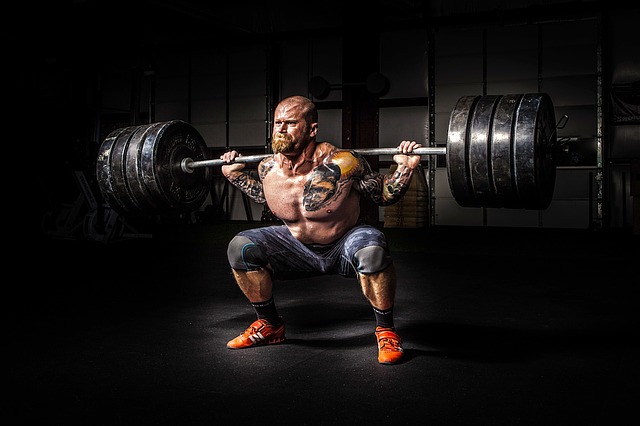 さて、マニアックになってしまった。
メニュー構成に関しては少しこだわりをもって欲しい。
せっかく時間を裂いて、お金を払ってジムに来ているんだから、効率よくしないとね!




Is there a reason for choosing training events?
This article is for intermediate people who want to become hypertrophied.
Of course it is related to training, but the same can be said for work and study, for example.
Is the "reason" or "foundation" of what you are doing clear?
For example, what are you doing for simplicity? And asked
"Well? Because you were told to do it"
"Everyone is doing"
That is why it is extremely inefficient and may not have the worst effect.
Replace with training.
For example, let's say you have a chest press, a bench press and a chest press.
Why do bench presses first?
Why is the chest press last?
What is the difference between a bench press and a chest press?
Please think carefully about the menu structure so that you can answer this question exactly.
"It 's awkward, I 'll do it properly."
I'll grow up, I'm sure I'm working hard.
But there seems to be a key here that separates advanced and intermediate players.
It's a bit of a snake leg, but when it comes to this kind of story, there are many people who are too wrong.
"Because my seniors in high school were saying".
Maybe I'm more familiar with muscle training than seniors at that high school!
Now, I will summarize the points of the menu structure that I think.
Think carefully about where to train (above chest, below)
Consider the direction of load and the difference in strength
Consider the compatibility of weight setting
Be as geeky as easy as possible
Think about the position to train
Intermediate level may just think about this first.
For example, the chest is divided into an incline press (top) and a decline press (bottom).
This alone makes a considerable difference in stimulation and promotes development.
Consider the direction of load and strength
Maybe I am the most devised.
For example, in the case of a bench press, the load is highest when the lower pectoral muscle is extended and the pectoral muscles are extended, and conversely, when the elbow is extended by raising the pectoral muscle, there is almost no burden.
In other words, the extended strain of the pectoral muscles is tremendous, but there is almost no stimulation to contract.
In other words, it is better to combine a machine fly with the concept of the contraction position where the force cannot be lost in the contraction position.
This concept is called POF. Check it out if you are interested.
Consider the compatibility of weight setting
The bench press is easy to handle the whole body, so it is easy to handle high weight.
This merit should be fully utilized, so if you do it, I want you to do your best with "heaviness".
On the other hand, cable crossover, etc. cannot be carried out at high weight because of its own weight.
In other words, I think it's better to do with an image that takes a wide range of motion at the end of training.
I think it's better to understand the characteristics of each training and push it out.
Well, I became a maniac.
I want you to be a little particular about the menu structure.
I have to spend a lot of time and pay to come to the gym, so I need to be efficient!