こんにちは!健ですぜ!
今日は筋肥大が目的の人にとって、BIG3が必須ではない理由を少々マニアックに執筆してみるよ。
念のためだけど、俺は元パワーリフターで、過去にはとある件で最優秀新人賞を獲得した経験もある選手だった。
なにも経験せずにこの記事を書いているわけではないのでご理解を。
では今日の結論を。
マシンの方が安全だからハードにトレーニングができる!
優秀なマシンがない環境ならBIG3は必要
BIG3とは何?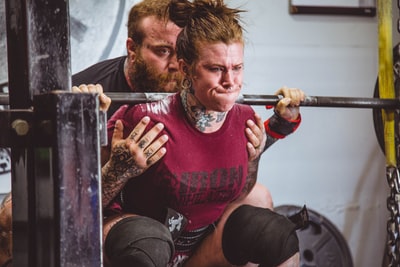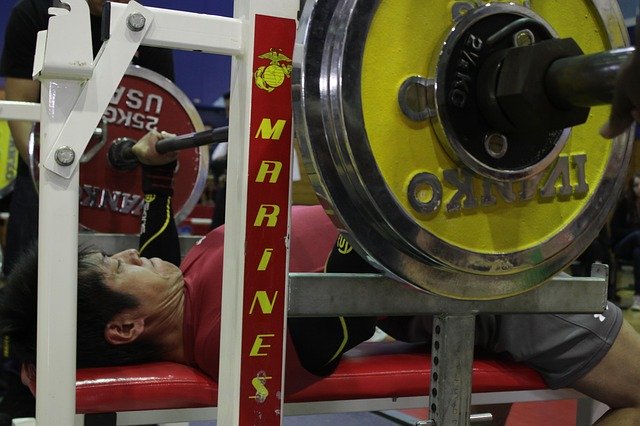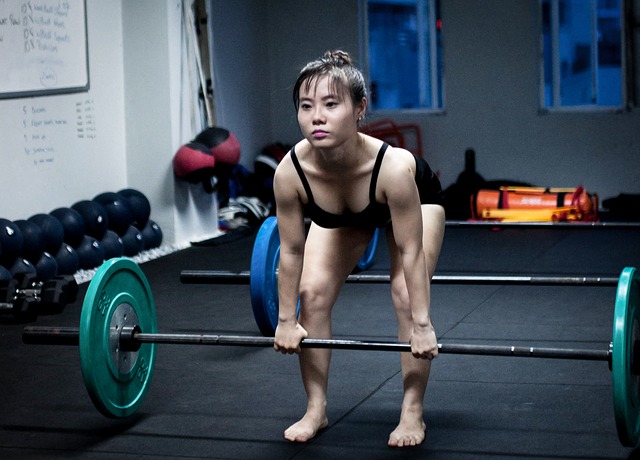 バーベルを使った代表的なトレーニング3種類で、全身を鍛えることができると言われている。
100年くらい前(?)は、ベンチプレスではなくミリタリープレスがBIG3であったらしい。
ベンチプレス台すら使わずにできる事が歴史上の背景らしい。
BIG3は筋肥大に有効なのか?
BIG3以上に有効なトレーニング方法はたくさんあると考えている。
理由はシンプルで、バーベルって考え方によれば「ただの棒」だよね。
その棒しかない環境で、有効なトレーニングをするために考え出されたのがBIG3だ。
一方で、ウェイトトレーニングのマシンは、そもそも筋肉を安全に、効率よく破壊するために生まれた物体だ。
棒しかない環境で工夫によってトレーニングにしたBIG3と、トレーニングのために作られたマシン
どっちが有効であるかは明らかだ。
メリットはある?
もちろんある。
総じて最大筋力の向上に有効で、全身を連動させた高重量をコンセプトにしたトレーニングという意味では随一の刺激と言える。
特に強く伸展させた時のダメージは特に強い。
また、各種マシンを取り揃える必要がないため安価という点も見逃せない。
バーベルとベンチ台があれば、BIG3以外にも多種多様のトレーニングが可能となる。
これは大きなメリットだ。
また、歴史深いトレーニングであることもあり、大変人気のある種目で、モチベーションも高まりやすい。
BIG3の具体的な弱点は?
全体を通してフォームが難しく、誤ったフォームでトレーニングを繰り返すと怪我に繋がりやすい特徴がある。
(きっちりとしたフォームと、計画性のある重量選択ができれば怪我のリスクはグッと下がると言えるが)
また、複数の筋肉を同時に動かす特徴から、ピンポイントな刺激を与えることが困難。
更に収縮位での強い刺激を与える事が難しい事が多い。
個別に考えてみよう。
スクワット。
誤ったフォームで行った場合、腰と膝を痛めやすい。
ボトムでは脚全体に強烈な刺激を与えることが出来るが、フィニッシュの各筋肉が収縮したポジションでは致命的に負担が軽くなる。
次にベンチプレス。
誤ったフォームで肩や肘、手首を痛めることが多い。
大胸筋の伸展位の刺激は随一だが、収縮位での刺激が致命的に少ない。
高重量になると強くアーチを組む特徴から、大胸筋の下部に刺激が集中することが多い。
最後にデッドリフト。
誤ったフォームで反復した場合、腰の怪我が多く見られる。
広背筋が主動筋とされているが、実は強いストレッチも収縮もない。
腰やハムストリングスにも強い刺激があることが多くダメージが分散しやすい。
何故BIG3が人気なのか?
いくつか理由が考えられる。
まず、「これしかできないから」
例えば俺がマシンが非常に少ないジムでトレーニングをしたとしたら、BIG3をやるだろう。
マシンが少ない環境であれば、BIG3は大変優秀なトレーニングと言える。
次に、「男らしいから」
何故かマシンは甘え、と言われてしまう。
理由は、BIG3は総じて辛い種目であるからだと思う。
BIG3をハードにやり込む人は、根性があるやつだと賞賛されやすい。
最後に「みんなやっているから」
どうしても歴史深い背景から、絶対にやるべき筋トレと考える人が多いようだ。
よく俺も、何故ベンチプレスをやっていないのにそんなにデカイんだ!と言われる。
ボディビルのトップ選手はやっているのか?
大体だけど、半分位の選手は、BIG3のどれかを採用していると思う。
実は俺もデッドリフトに近い種目である、ベントオーバーローイングは採用していたりするが。
トップ選手が採用しているのに、何故積極的にやらないのか?
当然の質問だね。
理由は、トップ選手の半数の人がBIG3をやっていない理由のほとんどが、
「過去にBIG3で致命的な怪我をしたから」
なんだよ。
まとめ
俺はマシン派なんだけど、基本理念があってね。
「マシンで安全に無茶をする」なんだ。
決してBIG3の全てを否定しているわけではなく、むしろ瞬間的な刺激は随一だと理解している。
が、危険なんだよ。
レベルが上がれば上がるほどどうしても怪我のリスクが高くなる。
なら比較的安全なマシンで、いい意味で無茶なトレーニングをするよ。←結論その1
かと言って、優秀なマシンが取り揃えられたジムはかなり少ない。
そういう環境の場合は、BIG3は必須とも言えるので、安全性を高めつつ採用しよう。←結論その2
Talk about why BIG3 is not essential
Hello! I'm healthy!
Today I'll write a bit of a maniac about why BIG3 isn't essential for those who want muscle hypertrophy.
As a precaution, I was a former power lifter who had won the Best Newcomer Award in the past.
Please understand that I haven't written this article without any experience.
So today's conclusion.
・ You can train harder because the machine is safer!
・ BIG3 is required if there is no excellent machine
What is BIG3?
Squat!
Bench press!
Dead lift!
It is said that you can train your whole body with three types of typical training using barbells.
About 100 years ago (?), BIG3 was the military press, not the bench press.
It seems to be a historical background that you can do without even using a bench press stand.
Is BIG3 effective for muscle hypertrophy?
We believe that there are many training methods that are more effective than BIG3.
The reason is simple. According to the idea of ​​barbell, it's just a stick.
BIG3 was conceived in order to provide effective training in an environment where there are only bars.
On the other hand, a weight training machine was originally created to destroy muscles safely and efficiently.
BIG3 trained by ingenuity in an environment with only sticks, and a machine made for training
It is clear which is effective.
Is there a merit?
Of course there are.
In general, it is effective for improving maximum muscle strength, and it can be said to be the best stimulus in the sense of training based on the concept of high weight that links the whole body.
The damage is particularly strong when it is extended strongly.
In addition, it is not necessary to have a variety of machines, so you can not overlook the low cost.
If you have a barbell and bench bench, you can do a wide variety of training besides BIG3.
This is a big advantage.
In addition, it is a historical training, so it is a very popular event and it is easy to increase motivation.
What are the specific weaknesses of BIG3?
Forms are difficult throughout, and repeated training with incorrect forms can lead to injury.
(It can be said that the risk of injury will be greatly reduced if you can make a proper form and plan weight selection)
In addition, it is difficult to give pinpoint stimulation due to the feature of moving multiple muscles simultaneously.
Furthermore, it is often difficult to give a strong stimulus in the contracted position.
Let's think individually.
Squat.
If done in the wrong form, it is easy to hurt the lower back and knees.
At the bottom, the entire leg can be intensely stimulated, but in a position where each muscle of the finish is contracted, the burden is fatally reduced.
Next is a bench press.
Incorrect forms often hurt shoulders, elbows, and wrists.
Although the stimulation of the extension position of the pectoral muscle is the best, the stimulation in the contraction position is fatally few.
Stimulation often concentrates under the pectoralis major muscle due to the strong arching feature when the weight is high.
Finally deadlift.
If it is repeated in the wrong form, there are many back injuries.
Although the latissimus dorsi muscle is the main driving muscle, there is actually no strong stretch or contraction.
There are many strong stimuli on the waist and hamstrings, and damage is easy to disperse.
Why is BIG3 so popular?
There are several possible reasons.
First, "I can only do this"
For example, if I trained in a gym with very few machines, I would do BIG3.
If you have a few machines, BIG3 is a very good training.
Next, "Because it's manly"
For some reason, the machine is said to be poor.
I think the reason is that BIG3 is generally a difficult event.
People who work hard on BIG3 are often praised for their guts.
Finally, "Everyone is doing"
There seem to be many people who think that it is a muscle training that must be done from a historical background.
Well I'm so big even though I'm not doing a bench press! It is said.
Are the top bodybuilding players doing?
I think roughly half of the players use one of BIG3.
Actually, I'm also adopting bent over rowing, which is an event close to deadlift.
Why aren't you doing aggressively even though the top players are hiring?
That's a natural question.
The reason is that most of the top players are not doing BIG3.
"Because I had a fatal injury in the past with BIG3"
what is it.
Summary
I'm a machine group but there is a basic philosophy.
"I'll do my best with my machine safely".
I do not deny all of BIG3, but I understand that the momentary stimulus is the best.
But it 's dangerous.
The higher the level, the higher the risk of injury.
So it 's a relatively safe machine, and in a good way, it 's ridiculous. ← Conclusion 1
However, there are quite a few gyms with excellent machines.
In such an environment, BIG3 can be said to be essential, so let's adopt it while improving safety. ← Conclusion 2