雑記です。
最近、心の底から「えぇ・・・・」って思ったことがあってね。
イケメンの俳優さんや芸人さんが、激辛の料理を必死に食べてるテレビ番組があるんだよ。
で、辛さにすごく強い達人的な人も招待してて、別に辛くない、と言いながら完食するんだわ。
スタジオの観客や、芸人さんとかが、
「すげー!」「うおああああ!」って騒いでるんだけど、
いや、何が凄いんだ?
辛さを感じない、ある種の異常だよね?味覚障害だよね?
胃腸が強いのは認めるけど。
辛さを感じずに、辛くないことが何で自慢になるんだよ。
甘いおまんじゅう食べて、全く甘くないです、って言ったら自慢になるのか?
イケメンの俳優さんや女優さんも激辛の料理を必死に完食して、よく頑張った!って言われてるけど、頑張るところおかしくないか?
そもそもこの番組は面白いのか?
辛さを感じない人が激辛料理を食べたり、激辛料理を苦しみながら無理やり食べる番組で、何で数字が取れるんだ?
本当に理解できない。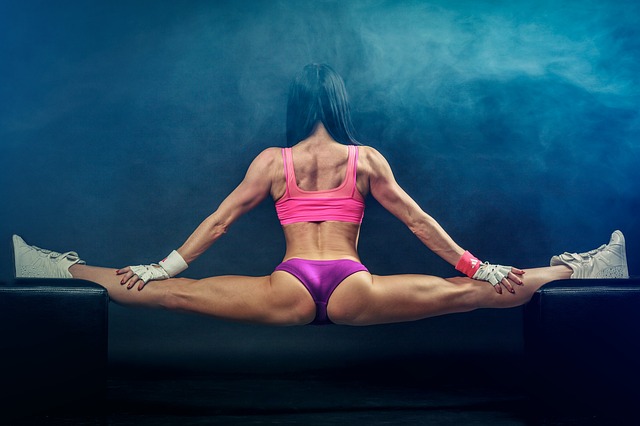 ふう、熱くなってしまったぜ。
何事にもそうだけど、「凄さ」の本質を見極められる人や、実際にすごい人と交友を深めていきた限りだね。
上記の激辛の件も、かなりディスってしまったが、実際に数字も取れているみたいだし、結果的にはプロデューサーは「凄い」んだよね。
筋トレの世界でも間違った凄さがいくつかあってね。
うおおおお!とか言っちゃう人
レッグプレス600kg!(可動範囲4cm)
ベントオーバーローイング!(シュラッグ)
シュラッグ200kg!(動いているのは膝)
やっている目的をきっちり理解して、効率よくしている人の方が、
「凄い」よね。




That person is amazing! Is it really right to feel that?
It is a miscellaneous note.
Recently, I thought from the bottom of my heart, "Ye …".
There is a TV show where handsome actors and entertainers are desperately eating spicy food.
And I invited an expert person who is very strong in spiciness, and I finished it while saying that it was not spicy.
Studio audiences, entertainers,
"It 's great!" "Wow!
No, what 's amazing?
It 's a kind of anomaly that does n't feel hot. Isn't it a taste disorder?
I admit my stomach is strong.
What makes you proud of what isn't hot without feeling hot.
Would you be proud to say that you eat sweet buns and are not sweet at all?
Twink actors and actresses desperately completed a spicy dish and worked hard! Isn't it strange to work hard?
Is this program interesting in the first place?
Why can't I get a number on a program where people who don't feel spicy eat a spicy dish or eat it forcibly while suffering a spicy dish?
I really don't understand.
Oh, it's getting hot.
As with everything, as long as you've deepened your friendship with people who can determine the essence of "greatness" or actually great people.
The above-mentioned spicy case was also quite disappointing, but it seems that the numbers are actually taken, and as a result, the producer is "great".
There are some wrong things in the muscle training world.
Uooooo! Someone who says
Leg press 600kg! (Movable range 4cm)
Bent over rowing! (Shrag)
Shrug 200kg! (The knee is moving)
People who understand the purpose of doing exactly and are efficient
It 's amazing.