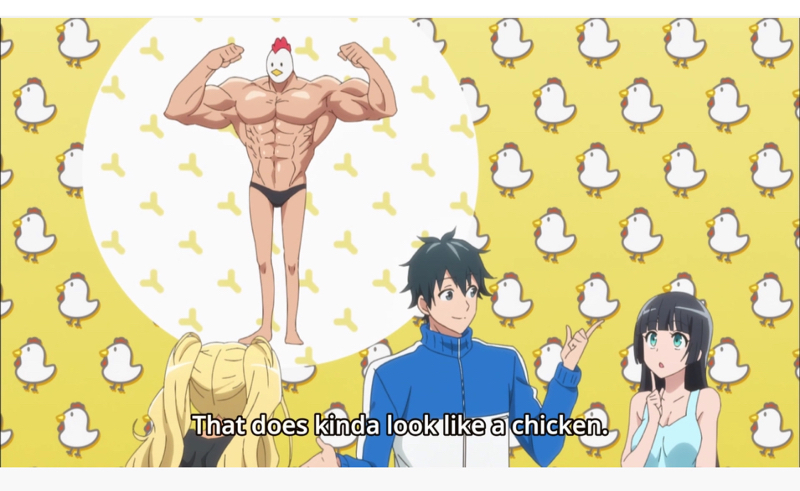 こんにちはー!
現役ボディビルダー、現役トレーナーの健です。
筋トレ用語「チキンレッグ」について書いてみるよ。
チキンレッグという言葉は、筋トレ界では「小馬鹿にする」ワード!
簡単に言うと、上半身しかトレーニングをしない人を馬鹿にする言葉だね。
実際にジムに来ている人を見てみると、結構いる。
脚のトレーニングを一切しない人。
実は今季のボディビル日本選手権の優勝者、横川さんも、
「フィジーク時代は脚のトレーニングを一切しなかった」
と明言してしまった。
もちろんやりたいようにやればいいと思うが、バランスが大事だよ。
見る人がみたら「ダサい」こと、バレるよ?
さて、なんで脚のトレーニングをしない人がいるのだろうか?
ちょっと考えてみる。
脚のトレーニングは辛いから
脚のトレーニングはとにかく辛い。
マニアックに説明する。
脚はもともと強靭な筋肉である。
今より成長したい場合は、その強靭な筋肉を破壊する必要がある。
他の部位よりもトレーニングが過酷になることは間違いない。
逆に筋トレ界では、脚のトレーニングをしっかりやり込んでいる人は「根性があるやつだ」と賞賛されやすい。
脚は日常生活で露出しないからモチベーションが上がりにくい
ふとももって、基本的には露出しないよね。
真夏や海であっても短パンスタイルで、太ももは隠れるわけだ。
確かに上半身の方が露出している部位が広く、目に付きやすいからモチベーションが上がりやすい。
ぶっちゃけ、よくわかる。
俺自身の経験だけど、人から「脚の筋肉すごいですね!」と言われたこと、無いかも。
やはり上半身の筋肉を賞賛されることが多い。
上半身は逞しく、下半身は細く、という訳の分からない目標の人もいる
ジーンズをかっこよく穿きたいから、という人が多い。
はっきり言って、ダサい。
自分のカラダと客観的に見れていないんじゃないだろうか。
カラダはバランスが重要である。
なぜ下半身の筋トレを頑張らなければいけないのか?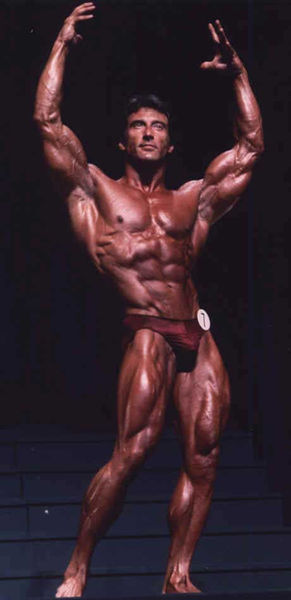 繰り返しになるが、バランスが大切なんだよ。
最近の筋トレブームで、今まで以上に素人の女性の目は良くなっている。
女「あの男、脚細い。バランス悪い。」
とか、当たり前のように言われる時代が来るかもしれないね。
実際言っている子、見たことあるし。
まとめ
脚が細いとダサいかも
脚が細いと根性なしと思われるかも
カラダはバランスが大切
頑張ろう
Hello!
I am an active bodybuilder and an active trainer.
Let's write about the muscle training term "chicken leg".
Why do I have to work hard on my lower body muscle training?
The word "Chicken Leg" is a word that makes you ridiculous in the muscle training world!
Simply put, it's a idiot for someone who only trains in the upper body.
If you look at the people who actually come to the gym, there are quite a few.
Someone who doesn't do any leg training.
In fact, this year 's bodybuilding championship winner, Yokogawa,
"I didn't do any leg training during the Fijik era."
I made a statement.
Of course, you can do it as you want, but balance is important.
If you see a person who sees it, you'll be bald about "dull"?
So why are some people not training their legs?
Think for a moment.
Leg training is hard
Leg training is hard anyway.
Explain to Maniac.
Legs are originally strong muscles.
If you want to grow more than now, you need to break that strong muscle.
There is no doubt that the training will be more severe than other parts.
On the other hand, in the muscle training world, it is easy to praise people who are working hard on leg training as being "gone".
Legs are not exposed in daily life, so motivation is difficult to increase
It 's basically not exposed.
Even in midsummer or the sea, the thighs are hidden in short bread style.
Certainly, the area where the upper body is exposed is wide, and it is easy to see, so motivation is likely to increase.
I understand well.
Although it is my own experience, there may be no one who said, "Law muscles are amazing!".
After all it is often praised for the muscles of the upper body

Some people don't understand that the upper body is ugly and the lower body is thin.
Many people want to wear jeans coolly.
To be clear, it 's terrible.
I wonder if you are not objectively seen with your body.
Balance is important for the body.
Why do I have to work hard on my lower body muscle training?
Frank Zane. Seriously God.
Again, balance is important.
With the recent muscle training boom, amateur women's eyes are getting better than ever.
Woman "That man, the legs are thin. The balance is bad."
There may come a time when it is said that it is natural.
I've seen a child who is actually speaking.
Summary
If your legs are thin
It may seem that there is no guts if the legs are thin
Balance is important for the body
Let's do our best