簡易更新で名言を紹介する。
今日は伝説のボディビルダー、ドリアンイェーツの言葉。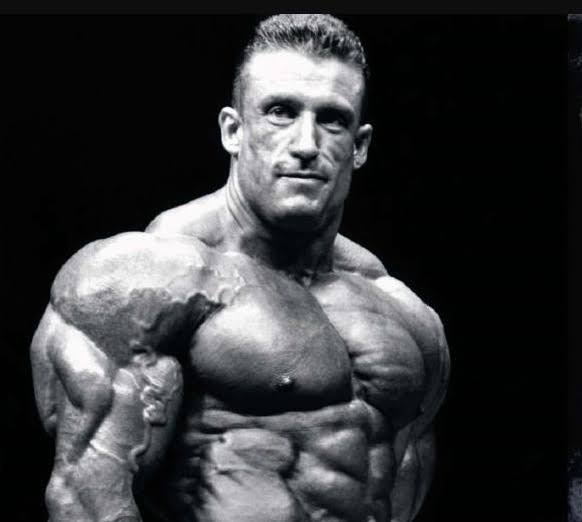 筋肉を限界まで追い込むと、筋肉はどんどん成長する
が、当たり前だけど、辛いよね。
この「限界」と感じる境界をいかに遅くするかで、筋肉の成長に大きく差がでると言っていい。
中級者以降の宿命だね。
まぁ要は頑張るしかないんだけど、その時に奮起させるような名言が多い。
その中の一つが、このドリアンの言葉だ。
銃を突きつけられて、限界を発揮できない奴は少ないだろう。
ちなみに俺流だとこうなる。
嫁がよく死ぬ。
マッチョになりたい人、甘いトレーニングをしていないかい?
長く辛いトレーニングだけど、見返りは大きいよ。
頑張ろう!
It is important to drive the muscle training to the "limit"!
Introducing quotes with a simple update.
Today is the word of legendary bodybuilder Dorian Yates.
What is the end of it?
What do you do when a stranger comes in from the door, puts a pistol into your temple and says "Do it two more times"? Will you go mad at death?
That's what you mean.
When you push your muscles to the limit, your muscles grow faster
But it 's normal, but it 's hard.
It can be said that there is a big difference in muscle growth depending on how slow this boundary is felt.
It 's fate after intermediate.
Well, the point is that you have to do your best, but there are many quotes that inspire you.
One of them is Dorian's words.
Few guys will be able to reach their limits with their guns.
By the way, it becomes like this in my style.
The bride often dies.
If you want to be a macho, do you have a sweet training?
It 's a long and painful training, but the reward is great.
Let's do our best!