今日はダイエットの「考え方」について説明してみるよ。
頑張って初心者の方でも読めるように頑張る。
考え方、なので具体的な方法は別の記事で。
今回の記事をすごく簡単にまとめると、
体は「普通」の体脂肪率を保ちたがっているから、無理に食事を減らしたり、猛烈に運動したりすることは効率が悪いことが多い。
※普通ってなんやねん、というツッコミは論点がずれるからまた今度にしてね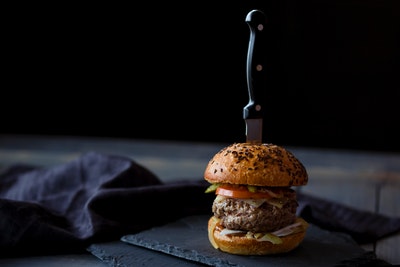 さて、順番に解説しよう。
1.体は普通の体脂肪率を保ちたがっている
極端に体脂肪が低い状態って健康だと思う?
極端に体脂肪が高い状態って健康だと思う?
どっちでもないよね。適当に言うけど「普通」が一番良いと思う。
具体的に数字は調べていないけど、体は体脂肪率20%~30%くらいが居心地がいいんじゃないかな。
で、体は勝手にこう思っている。
体脂肪が低すぎる時は、体はこれ以上体脂肪率を下げないように頑張る。
体脂肪が高すぎる時は、体はこれ以上体脂肪率を上げないように頑張る。
そう、勝手にその「普通」に近づくようにコントロールしちゃうんだ。
殆どの人は体脂肪を下げたいよね。
無茶な食事や運動を伴ったダイエットをすると、体が「これ以上体脂肪を下げるのは嫌だ!」と感じるわけだ。
極端に食事を減らすと、体脂肪は減るには減るが、苦しみと効果の割合が悪い意味で釣り合わない。
2.無理に食事を減らしたり、猛烈に運動したりすることは効率が悪い
運動のやりすぎに関しては、オーバーワークに陥って効率を下げる人はアスリートクラスの話になるので基本的に心配はいらないと思う。
食事に関しては、 個人差が大きい関係で、これをズバリと言い当てるのは本当に職人クラスの話になる。
俺には無理だ。
最も体脂肪が減りやすい糖質量とオイルの種類、摂取のタイミングを探していくのが必須だと思う。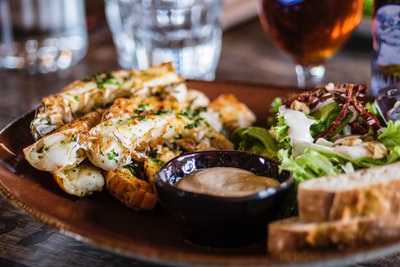 まとめ
理解してほしいことは、極端なダイエットをすると、体は体脂肪を減らさないでおこうとするから効率が下がる、ということだ。
ダイエットにはいくつかの種類があって、人によって合う、合わないが結構分かれる。
いくつかのダイエットを数ヶ月置きに試して、効率の良い方法を探ってほしい。
繰り返しになるが、その方法が「断食」や「糖質0」などだと、痩せはするけど効率が悪い、ということだね!
広い意味ではホメオタシスと言えるのかな。
暇な人は調べてみて。
Efficient diet concept. Everyone's body wants to gain weight.
Today, I will explain the "thinking" of diet.
Work hard so that even beginners can read it.
The idea, so the specific method is in another article.
To summarize this article very easily,
Because the body wants to maintain a "normal" body fat percentage, it is often inefficient to forcibly reduce meals or exercise violently.
Tsukkomi, what 's normal?
Now, let's explain in order.
The body wants to maintain normal body fat percentage
Do you think it's healthy to have extremely low body fat?
Do you think it's healthy to have extremely high body fat?
Neither isn't it. I say it properly, but "normal" is the best.
I haven't looked into the numbers, but my body is comfortable with a body fat percentage of 20% to 30%.
And my body thinks like this.
When the body fat is too low, the body will try not to lower the body fat percentage any more.
When the body fat is too high, the body tries to keep the body fat percentage from increasing any more.
Yeah, I'll control it to approach that "normal".

Most people want to lower their body fat.
When you go on a diet with unreasonable meals and exercise, your body feels "I don't want to lower my body fat anymore!"
If you reduce your diet too much, your body fat will decrease, but the proportion of suffering and effectiveness will not be balanced.
It is inefficient to forcibly reduce meals or exercise hard
As for overexercise, people who fall into overwork and reduce efficiency are talking about athlete classes, so I don't have to worry about it.
With regard to meals, there is a great individual difference, and it is really a craftsman class story to say this.
It's impossible for me.
I think it is essential to find the sugar mass, the type of oil, and the timing of ingestion, which most easily reduces body fat.

Summary
It's important to understand that when you go on an extreme diet, your body does not lose body fat, which reduces efficiency.
There are several types of diets, and they are different depending on the person.
Try several diets every few months to find an efficient way.
Again, if the method is "fasting" or "sugar zero", you are thin but inefficient!
In a broad sense, can it be called homeotasis?
Check out those who are free.