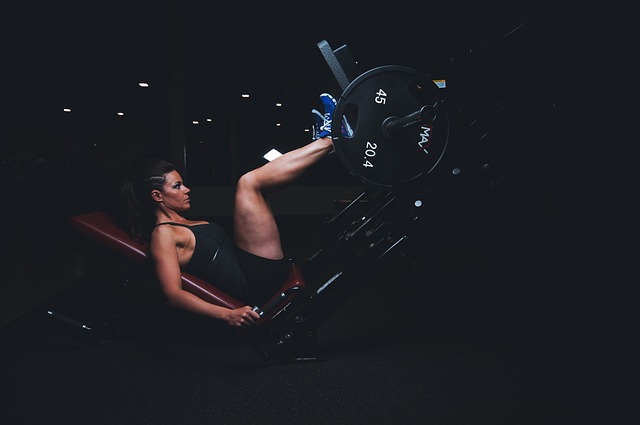 こんにちはー!
現役ビルダー、現役トレーナーの健でございます。
今日は「有効なトレーニングはほぼ決まっている」という記事だよ!
どういうトレーニングが本当に有効なのか、ぶった切るよ。
結論から言うと、スタンダードなトレーニングが有効
大胸筋だとチェストプレスやマシンフライが有効。
上腕二頭筋ならアームカールが有効。
これは解剖学と物理学的に、完璧に正解だ。
俺はトレーナーだからこういうところを深堀してしっかり勉強してるからね。
でももう一つ、有効である決定的な理由がある。
先駆者たちが試行錯誤を繰り返し、現在も残っているから
これだよ、これ!
トレーニングの歴史は長く、紀元前から実施されていたという情報があるほどだ。
で、進化を繰り返し、現代に至る。
現代でスタンダードとして根付いているトレーニングは大抵が有効ということだ。
先駆者が試行錯誤を繰り返し、有効な方法を探り続けてくれていたんだね。
そして近年でも更に進化を繰り返し、マシントレーニングが快進撃を始めた。
とうとうBIG3は必須ではないと言い、ダンベルやバーベルを使わない俺みたいな奴が登場してきたわけだ。
それでも自分で考えた変なトレーニングをする人がいる
これ、なんなんだろうね。
スタンダードなフォームとは逸脱した、変なトレーニングをする人が数人はいる。
確かにトレーニングは自分で試行錯誤、アップデートを繰り返す必要がある。
例えばラットプルが上手くいかないとしよう。
その際の試行錯誤として、グリップをどの指で握りこむか、角度を少し変える、手の幅を2cm変えてみる、などの細かなレベルの話。
変なトレーニングをする人は、グリップを脇に挟む努力を始める。
普通にやろうぜ!
具体的にスタンダードな筋トレって何?
ざっくり行くぜ!
背中
ラットプル(チンニング)
ローイング(ベントローイング)
胸
チェストプレス(ベンチプレス)
マシンフライ
肩
サイドレイズ
三頭筋
トライセプスエクステンション
二頭筋
アームカール
大腿四頭筋
レッグエクステンション
レッグプレス(スクワット)
大腿二頭筋
レッグカール
下腿三頭筋
カーフレイズ
腹直筋
アブドミナルマシン(クランチ)
こんなもんかな。
全部有効。
はっきり言って、これらをしない人は圧倒的に効率が悪いことをしていると思う。
まとめ
歴史ある筋トレは大抵が正解
だから普通にやろう
試行錯誤は細かいところ
"Effective training" is almost fixed
Hello!
I am an active builder and an active trainer.
Today, it 's an article that "effective training is almost fixed"!
I'll cut off what kind of training is really effective.
In conclusion, standard training is effective
Chest press and machine fly are effective for large pectoral muscles.
Arm curl is effective for biceps.
This is perfectly correct in terms of anatomy and physics.
I'm a trainer, so I'm studying deeply in these places.
But there is another decisive reason that is effective.
The pioneers have gone through trial and error and are still there today
It 's this this!
Training has a long history, and there is information that it has been implemented since BC.
So, it evolves repeatedly until it reaches the present day.
Training that has taken root as a standard in modern times is usually effective.
The pioneers have repeated trial and error and have been searching for effective methods.
In recent years, it has continued to evolve further, and machine training has begun to make rapid progress.
Finally, BIG3 isn't essential, and someone like me who doesn't use dumbbells and barbells has appeared.

Still, there are people who do strange training that I thought of myself
What is this?
There are several people who do strange training that deviates from the standard form.
Certainly, it is necessary to repeat trial and error and update by yourself.
For example, let's say that rat pull doesn't work.
As a trial and error at that time, it is a detailed level story such as which finger to grip the grip, changing the angle a little, changing the width of the hand by 2 cm.
Those who do strange training begin to put their grips aside.
Let's do it normally!
What is standard muscle training?
I'll go roughly!
back
Rat pull (chinning)
Rowing (Bent rowing)
breast
Chest press (bench press)
Machine fly
shoulder
Side raise
Triceps
TRICEPT extension
Biceps
Arm curl
Quadriceps
Leg extension
Leg press (Squat)
Biceps femoris
Leg curl
Triceps surae
Calf raises
Rectus abdominis
Abdominal Machine (Crunch)
It 's like this.
All valid.
To be clear, I think people who don't do these are overwhelmingly inefficient.
Summary
Historical muscle training is usually correct
So let's do it normally
The details of trial and error