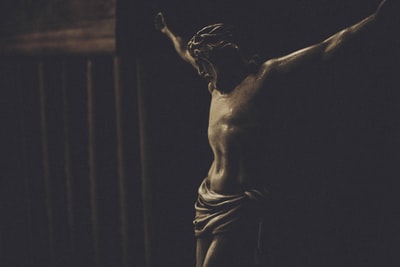 こんにちはー!
現役ボディビルダー、現役トレーナー、お風呂上がりでほっかほかの健だよ!
今日は多忙につき短縮更新。
更に、日頃は皆様に有益な情報を書くように心がけているんだけど、今日は雑記。
なんとなく感じていることを書くだけ。ごめん。
さて今日のタイトル。
ウェイトトレーニングという存在を神は想定していたのか
めちゃくちゃな記事書こうとしているな、俺。
でもこういうの大好き。
まず俺の言う「神」とは何か説明しないとな。
神は死んだ!
俺の言う神は雲の上にいるような神様とか、阿弥陀如来とか、キリスト様とかではない。
神は死んだ!って言葉があるが、例えば今って、雨が降らないときに神様に向かって雨乞いしないよね。
なぜなら科学的な「天気予報」がある程度確立されたからだ。
神様に頼るよりも、今は科学を頼るんだよね。
そして軽々しく「神」という言葉を使う文化になっている。
「やべー!神じゃんそれ!」
「この曲いいね!神曲!」
とかね。
つまり、大昔に頼られていた神はもういない。
神は死んだ。
じゃあ神って何?誰?
宇宙を創造した者。
で、哺乳類をデザインした者。
もうちょい深くいって、人間をデザインした者だ。
ちなみに俺は進化論は否定的。
更にホモサピエンスが誕生してからまだ6000年くらいだと考えている。
哺乳類凄い。ホモサピエンス凄い。
多数の臓器があって、多数の骨があって、多数の筋肉があって。
全てに意味があって、様々な環境や動作に適応できる。
三大栄養素の内の1つが極度に不足しても十分生きていけるし、怪我しても治る。
複数の筋肉を上手く連動させる神経があり、必要に応じて成長もする。
感情を持ち、言葉を持ち、ホモサピエンスは、笑う。
生理学、解剖学、物理学を勉強すると本当に哺乳類は素晴らしい完成度をほこる。
神(宇宙を創造した者)凄い!!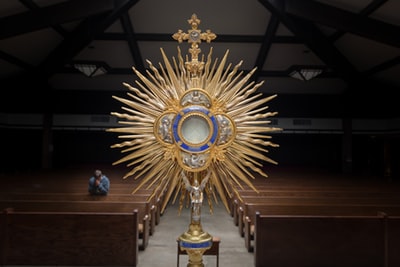 その神はウェイトトレーニングを想定していたか
たぶんしていないと思う。
上記にも書いたけど、哺乳類は複数の筋肉を連動させて、自動的に強い力を発揮する能力がある。
ウェイトトレーニングという存在は、それに反抗した。
例えば、フレンチプレス。
上腕三頭筋を態々強くストレッチさせる姿勢をとり、更に荷重させる。
脳が他の筋肉を連動させようとするのに、理性がそれを押さえ込み、許さない。
上腕三頭筋のみが強いストレッチ受け、ダメージが蓄積される。
神「何をしてるんだお前は!!そんな動き想定してないよ!!」
今日フレンチプレスをしながらこんなことを考えて、一人で笑いそうになっていた話でした。
I wonder if God had assumed weight training
Hello!
An active bodybuilder, an active trainer, and a healthy other after taking a bath!
Today is a busy update.
In addition, I try to write useful information on a daily basis, but today is a miscellaneous note.
Just write what you feel. sorry.
Well today's title.
Was God supposed to be weight training?
I'm trying to write a crazy article.
But I love this kind of thing.
First of all, I have to explain what "God" is.
God is dead!
The god I say is not like a god on a cloud, Amida Nyorai, or Christ.
God is dead! For example, now, when it doesn't rain, it doesn't rain toward God.
Because scientific "weather forecast" was established to some extent.
You rely on science now rather than on God.
And it has become a culture that uses the word "God" lightly.
"Yabe! God is it!"
"This song is good!
Tone.
In other words, there is no longer a god that was relied upon long ago.
God died.
So what is God? Who?
A person who created the universe.
And the person who designed the mammal.
Someone who went deeper and designed humans.
By the way, I'm negative about evolution.
In addition, I think that it is still about 6000 years since Homo sapiens was born.
Mammals are amazing. Homo sapiens is amazing.
There are many organs, many bones, many muscles.
Everything is meaningful and can be adapted to various environments and behaviors.
Even if one of the three major nutrients is extremely short, it can survive enough, and it can be cured if injured.
There is a nerve that works well with multiple muscles, and it grows as needed.
Homo sapiens with emotions, words, laughs.
When studying physiology, anatomy and physics, mammals really have a great degree of perfection.
God (the person who created the universe) is amazing! !
Was that god supposed weight training?
I don't think so.
As I wrote above, mammals have the ability to automatically exert strong power by linking multiple muscles.
The existence of weight training rebelled against it.
For example, French press.
Take a posture to stretch the triceps muscles strongly and further load.
The reason is that the brain is trying to connect other muscles, but it is not allowed.
Only the triceps are subjected to strong stretch and damage is accumulated.
God "What are you doing ?! I do n't expect such movements!"
I was thinking about this while doing French press today, and I was about to laugh alone.