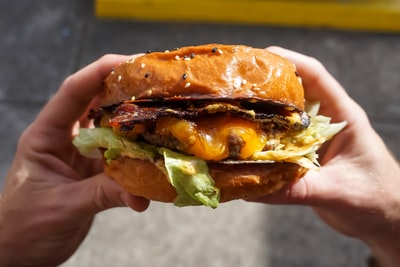 リクエストがあったので、コレステロールについて書くよ。
まず今日の結論からどうぞ。
コレステロールは味方なので下げなくていい!
マジかよ!と思うだろうが、マジなんだよ。
アメリカでは国の栄養管理の指標に、
「コレステロールの過剰は、特に懸念しなくてもいい」
と書かれていしまった。確か5年くらい前。
同じく、日本の厚生労働省、栄養摂取の基準から、コレステロールの記述がなくなった!
つまり、コレステロールの値は、参考にならないんだ。
別に見なくていい。
なんでまだメディアや医者は、コレステロールって言っているの?
いくつか理由がある。闇の深いところから、正当なところまで。
でも世の中こんなものだよね。
確かにコレステロールは味方なんだけど、結果的には高い人は不健康なことが多いんだよ。
で、ご高齢の方に「実はコレステロールは・・・」と説明するのは少し厳しい。
概ね治療方針は変わらないし、社会に浸透するまでこのままの雰囲気で行くか、と。
これは正当な理由だね。
コレステロールに効く!という商品が完全に売れなくなるじゃない?つまり企業がまだコレステロールを悪者のままにしようと努力しているんだね。
簡単に言うと、コレステロールと書けば売れるから。

やめてくれー。

コレステロールを下げる薬っていうのもあるよね。


おっと、誰か来たようだ。
コレステロールは味方なのに、上がると良くない?
本来のコレステロールの効果なんだけど、概ね「血管の修復」と考えてもいい。
暴飲暴食で血液の状態が悪くなると、血管が損傷する。で、体が治そうと思ってコレステロールが増える事が多い。
つまり、血管の状態が悪いと、コレステロールが増えていることが多いんだね。
コレステロールとばっちり。
なので、コレステロールが高くなってきた、というのは危険信号と思って概ね間違いない。
コレステロール値は個人差が大きいみたい
つまりだ、血管を修復する力がもともと強い人は「コレステロールが上がりやすい」と言われてしまっている現状。
ここ大切だよ、覚えておいてね。
コレステロールがすごく高い人でも随分と長生きする人が多いのは、このためだと考えてもいいと思う。
個人差が大きいから指標としては使いにくいね。
例えば、運動をしなくなり、食事も暴飲暴食になってきた、年々コレステロール値が上がってきた、みたいな人は、改善が必要ということだね。
どうやったらコレステロールは下がる?本来見るのは血中の中性脂肪!
まず糖質制限
次に良質なオイルをしっかり摂る
怪我しないように運動
動物性やトランス脂肪酸を避ける
ここまでやれば数値はかなり下がると思う。
健康診断とかでみる値は中性脂肪でいいよ。
終わり!
THE END!!
Cholesterol is on your side. But it 's often better to go down.
I'm writing about cholesterol because of the request.
Let's start with today's conclusion.
Cholesterol does not have to be lowered because it is on your side!
Are you serious! You might think, but it 's serious.
In the United States, as an indicator of national nutrition management,
"There is no particular concern about excess cholesterol."
It was written. Certainly about 5 years ago.
Similarly, the Japanese Ministry of Health, Labor and Welfare no longer mentions cholesterol from nutrition standards!
In other words, the cholesterol level is not helpful.
You do n't have to look separately.

Why are media and doctors still saying cholesterol?
There are several reasons. From deep in the dark to justified.
But it's like this in the world.
・ Cholesterol is certainly an ally, but as a result, people who are high are often unhealthy.
So it is a little difficult to explain to older people, "Actually cholesterol is…".
The treatment policy will not change in general, and will it continue in this atmosphere until it penetrates into society?
This is a good reason.
・ It works for cholesterol! Is n't it completely impossible to sell the product? In other words, companies are still trying to keep cholesterol bad.
Simply put, it sells if you write cholesterol. Stop it.
・ There are also drugs that lower cholesterol.
Oops, someone seems to have come.
Cholesterol is on your side, but isn't it good to go up?
Although it is the natural cholesterol effect, it can be thought of as "repair of blood vessels".
If blood conditions worsen due to heavy drinking and eating, blood vessels are damaged. In many cases, cholesterol increases because the body seems to be cured.
In other words, cholesterol is often increasing when blood vessels are in poor condition.
Perfect with cholesterol.
So, it's almost certain that cholesterol is getting higher as a danger signal.

Cholesterol levels seem to vary greatly between individuals
In other words, it is said that people who have a strong ability to repair blood vessels are said to be "prone to raise cholesterol".
Remember, it 's important here.
This is why many people with very high cholesterol live a long life.
It is difficult to use as an indicator because there are large individual differences.
For example, people who have stopped exercising, have been eating and drinking too much, and whose cholesterol levels have increased year by year, need improvement.
How can cholesterol go down? Originally you see neutral fat in the blood!
1 First carbohydrate restriction
2 Take the next highest quality oil
3 Exercise to avoid injury
4 Avoid animality and trans fatty acids
I think that the number will drop considerably if we do so far.
The value you see in your health check is triglyceride.
the end!