2019.11.15更新。
この記事は今後更新を繰り返したいと思っているよ。
本当に恵まれているなぁ、と感じていることの一つに、『人脈』が挙げられる。
お金の相談や、高い買い物、美味い店やムフフな話など、ありとあらゆる繋がりがあり、本当に感謝しかない。
今回は、自分の中での整理も兼ねて、俺の周りの、賢い人(関西風に言うとカシコ)や、金持ちの人(関西風に言うとカネモ)の言い放った、印象的な言葉をまとめてみる。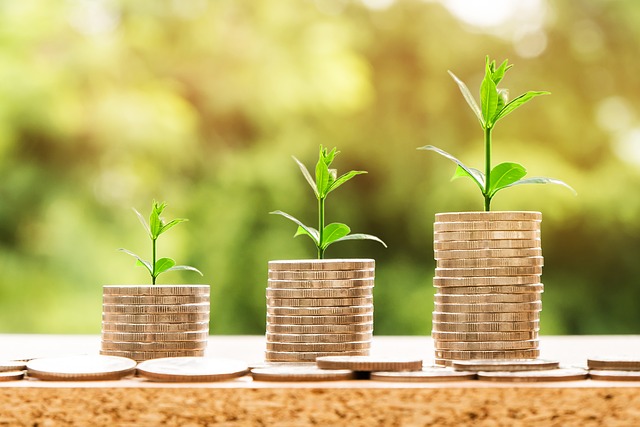 投資信託はおすすめできない
これは手数料の件。
俺を始め、どうしても投資初心者は利用しないといけないシステムだとは思うが、しっかり知識を付けると効率が悪いみたいだ。
続けて「俺の金で儲けて、それがそいつらの給料になっていることが許せない」とのことで。
まぁ要は手数料だよね。
やるならば不動産投資
上記と同じ人。
確かにリスクも増えて、かなり勉強しないといけないが、リターンが投資信託と比べて段違い。
まとまったお金が必要と思いきや、ローンを組んでチャレンジする人も多いとか。
投資信託でチマチマお金を貯蓄しながらしっかり勉強して、ある程度の資産ができたら不動産にチャレンジするのもありかもねぇ・・・
イデコは嫌い
60歳までお金が降ろせない上に、増えない可能性もある。
なら自分で投資するわい!という意見。
おすすめできない、ではなく、嫌い、と言っていたのが印象的。
景気がいい時は貯蓄、悪くなったら勝負
当たり前だけど景気がいい時は物価が上がる。
わざわざそのタイミングで大きな買い物や、起業をしなくていいじゃん。
景気が悪くなって来たら色々行動を起こせ!とのこと。
もう絶対結婚しない
ノーコメント
やるべき時が来たとき、やればいい
このときの会話の内容は、
俺は本が読むのが苦手だが、信頼する2名から同じ本を勧められたので、いよいよ読もうと思った、
というもの。
ちなみにうち1人はその本人。
で、その時に「やるべき時がきたらやればいい」と言われた。
無理やりやってもモチベーションも低いし、頭に入りにくいし、効率悪いよ、という意味かな。
アップデートを繰り返せ
1度成功したから一生それを繰り返します、では考えが凝り固まっている。
更に色々チャレンジ、アップデートすればより良い結果が生まれるかも。
つまり、過去の成功は実は完璧なものではなかった、ということ。
なぜベストを尽くさない?
これはトレーニングや仕事ではなく、「遊び」の時に言われた言葉だ。
正確にはとあるゲームの掲示板でこの書き込みを見たんだ。
シンプルなセリフだが妙に心に刻まれた。
オンラインゲームのアラド戦記というゲームで、俺はクルセイダーというバフ(支援)に特化したキャラクターを使っていた。
とある人が「どうせクリアできるんだし、そこまで無理をしてバフをする必要は無い」という書き込みに対して言い放たれた。
「なぜベストを尽くさない」
遊びなんだけど、その遊びの中で与えられた使命を全力で尽くせ。
全力で遊べないなら、そんな遊び最初からやめてしまえ、と俺には聞こえる。
日常生活で「全力を出し切る」って無いよね
これもゲームから。
大学生から社会人1年目くらいまで、ギルティギアっていう格闘ゲームにハマっていた。
どれくらいはまっていたかというと、闘劇っていう全国大会の予選とかに参加するほど。
で、その選手の一人のセリフがこれ。
日常生活で「全力を出す」ってなかなかないじゃないですか。
でも格闘ゲーム上では、お互いに全力を出し合ってぶつかり合う。
これって結構貴重じゃないですか?
俺は今、ウェイトトレーニングに全力を出し切っている。
瞬間的にだけど、もっと頑張れ!と言われても、無理です!って断言できる事を日々実践している。
刺激的~♪
[Investment] Summary of smart people around me [Saving]
I hope this article will be updated in the future.
One of the things I feel really blessed with is "human network".
There are all kinds of connections, such as money consultations, expensive shopping, delicious shops, and humorous stories, and I'm really grateful.
This time, as well as organizing myself, the impressive words that I've been talking about by clever people (kasaiko in Kansai style) and rich people (in Kansai style) Let me summarize.
Investment trusts are not recommended
This is a fee.
I think that it is a system that must be used by investment beginners, including me, but it seems to be inefficient if you have a solid knowledge.
Next, "I can't allow my money to make money for them."
Well, the point is the fee.
If you do real estate investment
Same person as above.
Certainly the risk has increased and I have to study a lot, but the return is different from that of investment trusts.
There are many people who think that they need a lot of money, and that they try to make a loan.
It may be possible to study hard while saving money with an investment trust and challenge real estate once you have some assets.
I hate it
Money cannot be withdrawn until age 60 and may not increase.
Then invest yourself! Opinion.
It was impressive that he said he hated, not recommended.
Savings when the economy is good, fighting when it gets worse
Although it is natural, prices rise when the economy is good.
You don't have to do big shopping or start a business at that time.
Take action when the economy gets worse! That's it.
Never married again
No Comment
When it's time to do it, do it
The content of the conversation at this time is
I'm not good at reading books, but two people I trusted recommended the same book, so I finally decided to read it,
something like.
By the way, one of them is that person.
At that time, he said, "I should do it when it is time to do it."
Even if you do it forcibly, your motivation is low, it's hard to get into your head, and it's inefficient.
Repeat the update
Once you've succeeded, you'll repeat it for the rest of your life.
In addition, various challenges and updates may produce better results.
In other words, past successes were not really perfect.
Why not do your best?
This is not a training or job, but a word that was said at the time of "play".
To be exact, I saw this post on a certain game bulletin board.
A simple line but strangely carved in my heart.
In a game called Arad Senki, an online game, I used a character specializing in buffing (support) called Crusader.
One person was told to write that "I can clear it anyway and I don't have to buff it so much".
"Why don't do my best"
It's a play, but do everything you can in the play.
If you can't play at full power, I can tell you that you should stop playing from the beginning.
There's no such thing as "doing everything" in everyday life
This is also from the game.
From college students to the first year of working adults, I was addicted to a fighting game called Guilty Gear.
As much as I was involved, I participated in the qualifying for the national tournament called "combat play".
And this is one of the players 'lines.
Isn't it very easy to do your best in everyday life?
But in the fighting game, they collide with each other with their best.
Isn't this quite precious?
I'm doing my best in weight training right now.
Be instantaneous, but do your best! It is impossible to say! I am practicing what I can say every day.
Exciting ~ ♪