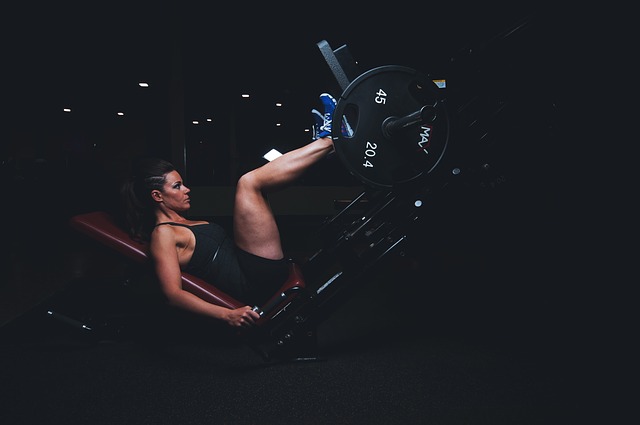 こんにちは!
現役ボディビルダー、現役トレーナー、健です!
今日は多忙につき、簡易更新ね。
トレーニング歴が5年を越えて、伸び悩みを感じている人に向けた記事だよ。
もちろん日々俺も日々、意識していることだよ。
「普通」という感覚は停滞を生む思え
例えばベンチプレスをするとしよう。
最初に20kgをして、次に60kg、80kgでウォーミングアップをする。
100kgで5回ギリギリ反復できて、ここからは10kgずつ落としながらフォームを重視していく。
これを2年も3年も繰り返している人、いない?
こういう、「普通」の重りを決めてしまうことは停滞を呼ぶ。
たぶんこの人は一生伸び悩む。
フルスタックで満足するな
似たような例を出す。
気持ちはわかるが、フルスタック(マシンの重りのMAX)で満足してしまう人が多い。
別にマシンのMAXが、あなたのMAXではないからね。
フルスタックでできるのなら、メニューの順番を後にしたり、可動範囲を大きくしたり、反復スピードをゆっくりしたり、工夫をしよう。
常にアップデートせよ
最初のベンチの例の改善として、ウォーミングアップの重量を2.5ずつ増やし、最終的に102.5kgに挑戦して欲しいね。
それができたら105kgだ。
そして伸び悩んだら、また考える。
これを繰り返して成長する。
「普通」を作ると停滞する。
常に毎回101%の力でトレーニングに取り組むようにしよう!
[For advanced users] For those with stunted muscle hypertrophy
Hello!
Active bodybuilder, active trainer, Ken!
It 's busy today, so it 's a simple update.
This article is for people who have been training for more than 5 years and are struggling.
Of course I am conscious every day.
The sense of "normal" seems to cause stagnation
For example, let's do a bench press.
Start with 20kg, then warm up with 60kg and 80kg.
It can be repeated 5 times at 100kg, and from here it will focus on foam while dropping 10kg at a time.
No one has repeated this for two or three years?
Deciding on this kind of "normal" weight is a stagnation.
Perhaps this person will struggle for life.

Don't be satisfied with the full stack
Give a similar example.
I understand my feelings, but many people are satisfied with the full stack (MAX of the machine weight).
The machine's MAX is not your MAX.
If you can do it with the full stack, move the menu backward, increase the range of motion, slow down the repetition speed, and devise.
Always update
As an improvement to the first bench example, I would like you to increase the warm-up weight by 2.5 and finally challenge 102.5kg.
If you can do that, it 's 105kg.
And if you are struggling, think again.
Repeat this to grow.
If you make "Normal", it will stagnate.
Always try to train with 101% power each time!